UK College of Medicine Recognizes Faculty and Student Excellence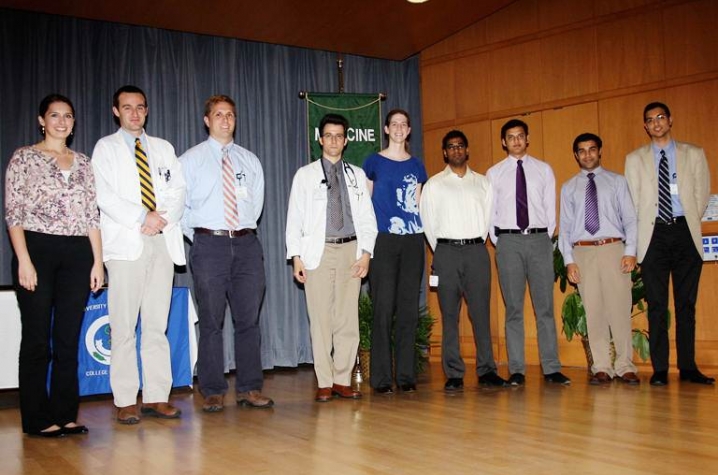 LEXINGTON, Ky. (Sept. 28, 2011) — Members of the University of Kentucky College of Medicine gathered to recognize faculty and student excellence on Wednesday, Sept. 21, during the annual Academic Convocation and Awards Day. This day, a tradition in the college since 1964, was established to highlight the previous year's academic accomplishments.
As part of the day's events, the Munich Memorial Lectureship was presented by Georges Bordage, M.D., Ph.D., professor in the Department of Medical Education at the University of Illinois at Chicago College of Medicine. The Munich Memorial Lectureship's purpose is to address current topics in medical education. Bordage presented his thoughts on "Curriculum Reform: Challenges and Opportunities."
"It is important to acknowledge excellence in scholastic achievement and service," said Dr. Robert T. Means Jr., executive vice dean of the UK College of Medicine. "The Academic Convocation and Awards Day is a time to reflect on past successes and provide inspiration for future accomplishments." 
For a full list of award recipients, click here.