UK Confucius Institute and Markey Cancer Center Host China Day Symposium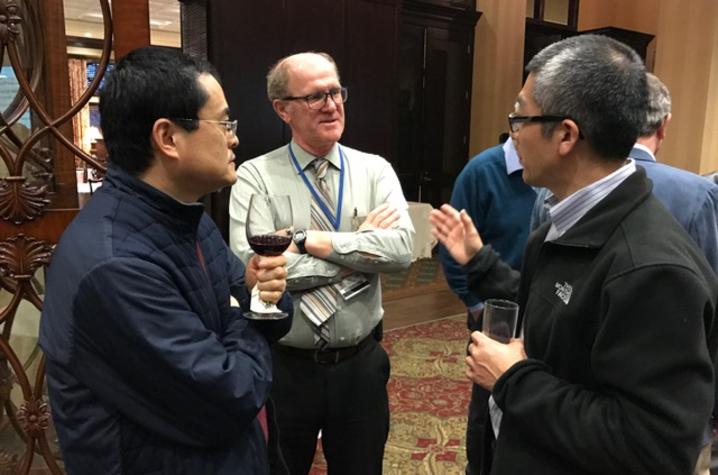 LEXINGTON, Ky. (Feb. 21, 2017) — As a part of the University of Kentucky's efforts to expand international relationships and learning, UK's Confucius Institute and the Markey Cancer Center co-hosted a China Day celebration Jan. 24 to discuss Markey's collaborations with China and inspire Sino-American collaborations in other areas of medicine.
"International cooperation and collaboration benefit our international partners, our students, our faculty, and our institution," said Dr. Huajing Maske, director of the UK Confucius Institute. "UKCI supports China-related activities across the UK campus, and collaboration in medicine is a logical next step."
Dr. Marcus Randall,  chair of Radiation Medicine, detailed the relationship between the department and various Chinese Institutions in advancing oncology education, research, and treatment for both countries.
"China has the largest population and the highest number of cancer patients in the world. There is great potential for collaborations between the United States and China in fighting cancer," Randall said.
Other speakers included University of Kentucky Provost Tim Tracy, visiting scholars from China and radiation oncology experts from both UK and the University of Louisville.