UK Dentistry Gives the Gift of a Healthy, Happy Smile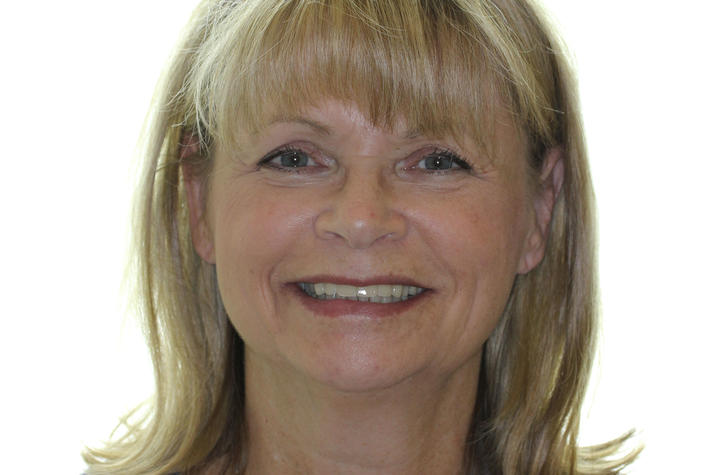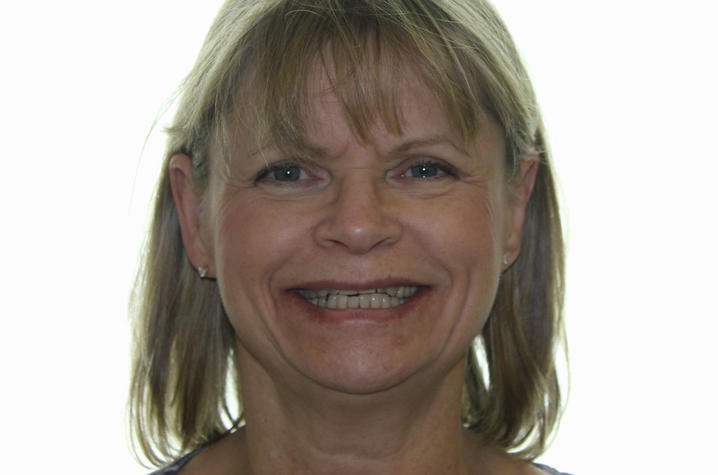 LEXINGTON, Ky. (Feb. 22, 2018) — In 2014, Claire Fussinger made her first appointment with UK Dentistry's DMD Student Clinic after receiving a recommendation from a close friend. Little did she know, this visit to take care of a few general dentistry issues would be the beginning of her journey to a transformed smile.
"I was impressed with the care and attention the students gave me," Fussinger said. After student dentists corrected several decaying problem areas, Fussinger decided to move forward to address the esthetics of her smile. The next step in this treatment was a visit to Dr. Tom Kluemper in orthodontics.
Kluemper and his team examined Fussinger's dentition and explained to her that she had an edge-to-edge bite, meaning that the front teeth of her upper and lower jaws met directly when biting down. This type of misalignment causes significant trauma due to excessive force on the teeth. Patients with an edge-to-edge bite are more prone to cracked teeth, premature wear, increased sensitivity, and the need for root canal treatment. In addition, Fussinger's upper teeth were not visible when smiling. Kluemper developed an orthodontic plan to improve her bite and, after only 18 months of treatment, Fussinger's teeth no longer met edge-to-edge.
The next step in her journey to an improved smile brought her to Dr. Rodrigo Fuentealba for prosthodontic restorations. After taking impressions and bleaching, Fuentealba worked with Dr. Allison Wright to alternate between placing crowns and oral surgery work.
"She's a wonder [and] he's a true artist and a genius of a dentist," she said of the pair.
Now, Claire Fussinger beams with confidence. Fussinger, a Northern Kentucky resident, says that she has driven to Lexington too many times to count in order to get what she calls the "best dental care ever." She continued, saying that she would recommend UK Dentistry to anyone.
"I don't trust anyone else to work on my teeth," Fussinger said, "I love to smile now knowing my smile is awesome."