UK HealthCare Boasts 123 'Best Doctors in America'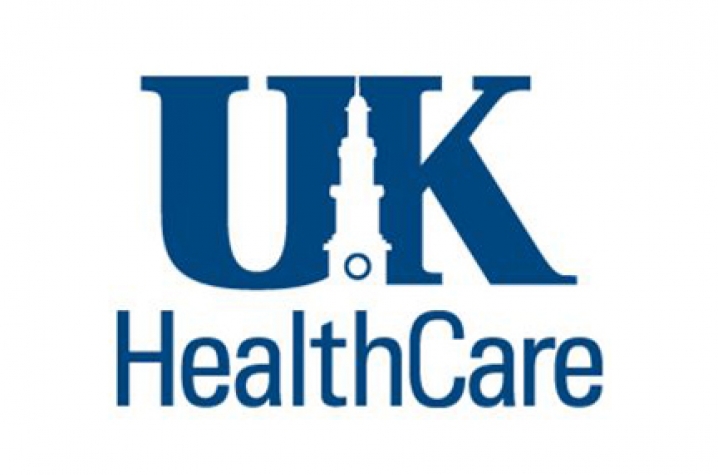 LEXINGTON, Ky. (Dec. 14, 2009) — This year's list of the "Best Doctors in America" includes 123 UK HealthCare physicians. UK HealthCare's list of Best Doctors has grown from 64 physicians listed in 2005. 
"Successful recruitment of stellar medical staff provides the underpinning to our philosophy that no matter what type of health care problems you have, you don't have to leave Kentucky to get the care you need," said Dr. Michael Karpf, UK's executive vice president for health affairs.
Improvements in the quality and range of the clinical faculty are the result of a deliberate effort on the part of UK HealthCare.  Part of being a "Top 20" academic medical center is having the depth and breadth of clinical expertise to provide the most advanced, complex medical care.
"We are very proud of our outstanding clinical faculty, who are distinguished by their skill and by their dedication to our community," said Dr. Jay Perman, dean of the UK College of Medicine and vice president for clinical affairs. "It is fitting and appropriate for them to be recognized among the nation's best physicians."
The public can call (859) 257-1000 or 1-800-333-8874 to get a copy of the list of Best Doctors or to make an appointment with a UK physician.
Best Doctors surveyed physicians nationwide and asked them: "If you or a loved one needed a doctor in your specialty, to whom would you refer them?"
The following UK physicians were honored in this year's list of Best Doctors in America:
Kenneth B. Ain, Endocrinology and Metabolism
Jayakrishna Ambati, Ophthalmology
Michael I. Anstead, Pediatric Pulmonology
Sanford M. Archer, Otolaryngology
Susanne M. Arnold, Medical Oncology and Hematology
Henrietta Bada-Ellzey, Neonatology
C. William Balke, Cardiovascular Disease
Hubert O. Ballard, Neonatology
Robert J. Baumann, Pediatric Neurology
Joseph R. Berger, Neurology 
Rolando Berger, Critical Care and  Pulmonary Medicine
Andrew C. Bernard, Critical Care Medicine
Louis I. Bezold III, Pediatric Cardiology 
Peter J. Blackburn, Ophthalmology 
Christopher A. Boarman, Pediatrics
David C. Booth, Cardiovascular Disease 
Edwin A. Bowe, Anesthesiology 
J. Timothy Bricker, Pediatric Cardiology 
Robert A. Broughton, Pediatric Infectious Disease 
Raeford E. Brown Jr., Pediatric Anesthesiology 
Franca Cambi, Neurology 
Seema Capoor, Ophthalmology 
T. Shawn Caudill, Internal Medicine
Michael L. Cibull, Pathology 
Rebbeca Collins, Pediatrics
John D. Conklin Jr., Ophthalmology 
Leslie J. Crofford, Rheumatology 
Paul D. DePriest, Obstetrics and Gynecology 
Philip A. DeSimone, Medical Oncology and Hematology 
Willem J.S. de Villiers, Gastroenterology 
Dennis Doherty, Pulmonary Medicine
John H. Eichhorn, Anesthesiology 
Eric D. Endean, Vascular Surgery 
Deborah R. Erickson, Urology 
B. Mark Evers, Surgery 
Brenda G. Fahy, Critical Care Medicine/ Anesthesiology 
Toufic A. Fakhoury, Neurology 
Jacqueline S. Gibson, Internal Medicine
Donna G. Grigsby, Pediatrics
John C. Gurley, Cardiovascular Disease 
Wendy F. Hansen, Obstetrics and Gynecology 
Richard C. Haydon III, Otolaryngology 
Sidney A. Houff, Neurology 
Ardis Hoven, Infectious Disease 
Joseph A. Iocono, Pediatric Surgery 
Mary Lloyd Ireland, Orthopaedic Surgery 
Gregory A. Jicha, Neurology 
Darren L. Johnson, Orthopaedic Surgery 
Raleigh O. Jones, Otolaryngology 
Jamshed F. Kanga, Pediatric Pulmonology 
Dennis Karounos, Endocrinology and Metabolism 
Edward J. Kasarskis, Neurology 
Paul A. Kearney, Surgery/Critical Care Medicine
Philip A. Kern, Endocrinology and Metabolism 
Stefan G. Kiessling, Pediatric Nephrology 
Gerald V. Klim, Physical Medicine and Rehabilitation, 
Mahesh R. Kudrimoti, Radiation Oncology 
Kristine Y. Lain, Obstetrics and Gynecology 
Cheri D. Landers, Pediatric Critical Care Medicine
Philip B. Latham, Pediatrics
Robert W. Lightfoot Jr., Rheumatology 
Richard Lock, Anesthesiology 
Richard P. Lofgren, Internal Medicine
Grace F. Maguire, Pediatrics
Scott D. Mair, Orthopaedic Surgery 
Hartmut H. Malluche, Nephrology 
Kevin T. McDonagh, Medical Oncology and Hematology 
Ronald C. McGarry, Radiation Oncology 
Patrick C. McGrath, Surgical Oncology 
David J. Minion, Vascular Surgery 
David J. Moliterno, Cardiovascular Disease 
Jeffrey A. Moscow, Pediatric Hematology/Oncology 
Debabrata P. Mukherjee, Cardiovascular Disease 
Timothy W. Mullett, Thoracic Surgery 
Kenneth N. Muse Jr., Obstetrics and Gynecology/Reproductive Endocrinology 
Sharon Napier, Ophthalmology 
Kevin R. Nelson, Neurology 
Nicholas J. Nickl III, Gastroenterology 
M. Elizabeth Oates, Nuclear Medicine
Mark L. Parrott, Pediatrics
P. Andrew Pearson, Ophthalmology 
Jay A. Perman, Pediatric Gastroenterology/Nutrition 
L. Creed Pettigrew Jr., Neurology 
Barbara A. Phillips, Critical Care,  Pulmonary and Sleep Medicine
Thomas Pittman, Neurosurgery 
Mark D. Plunkett, Pediatric Cardiothoracic Surgery 
Andrew R. Pulito, Pediatric Surgery 
Chandrashekhar Ramaiah, Thoracic Surgery 
Marcus E. Randall, Radiation Oncology 
Julie Ribes, Pathology 
John J. Rinehart, Medical Oncology and Hematology 
Kimberly Ringley, Pediatrics
William C. Robertson Jr., Pediatric Neurology 
Edward H. Romond, Medical Oncology and Hematology 
Randall G. Rowland, Urology 
William H. St. Clair, Radiation Oncology 
Sheila P. Sanders, Ophthalmology 
B. Peter Sawaya, Nephrology 
Randall Schell, Anesthesiology 
Jeffrey Bryan Selby, Orthopaedic Surgery 
William O. Shaffer, Orthopaedic Surgery 
Harohalli Shashidhar, Pediatric Gastroeneterology 
John Slevin, Neurology 
David A. Sloan, Surgical Oncology 
Charles D. Smith Jr., Neurology 
Carol L. Steltenkamp, Pediatrics
Julia C. Stevens, Opthalmology 
Phillip A. Tibbs, Neurosurgery 
Dale E. Toney, Internal Medicine
Tarvez Tucker, Neurology/Pain Medicine
Fredrick R. Ueland, Obstetrics and Gynecology 
Joseph Valentino, Otolaryngology 
Woodford S. Van Meter, Ophthalmology 
John R. van Nagell, Obstetrics and Gynecology 
Henry C. Vasconez, Plastic Surgery 
Maria C. Veling, Otolaryngology 
Carmel Wallace, Pediatrics
Thomas F. Whayne Jr., Cardiovascular Disease 
Kimberly S. Winchester, Anesthesiology 
Peter Wong, Pediatrics
A. Byron Young, Neurosurgery 
Thomas L. Young, Pediatrics 
Joseph B. Zwischenberger, Thoracic Surgery/Critical Care Medicine