UK HealthCare/Norton Healthcare – Stroke Care Network adds 3 affiliates, bringing total to 40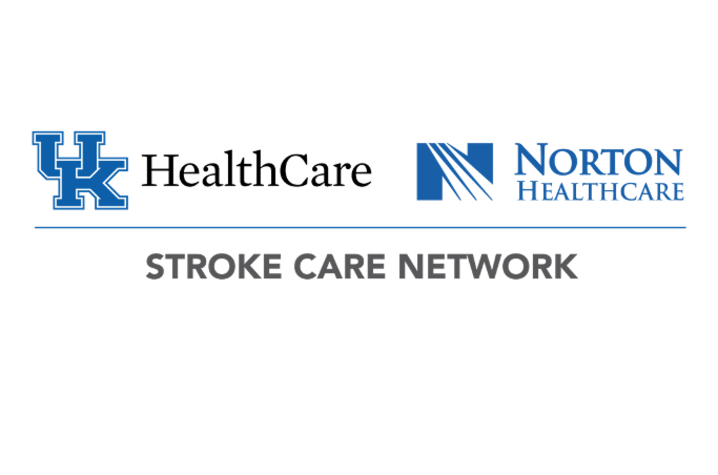 LEXINGTON, Ky. (Sept. 14, 2023) — The UK HealthCare/Norton Healthcare – Stroke Care Network (SCN) is announcing the addition of three hospitals bringing the network total to 40 affiliates. Bluegrass Community Hospital (Versailles, Kentucky), Bourbon Community Hospital (Paris, Kentucky) and Clark Regional Medical Center (Winchester, Kentucky) are now members of the SCN, expanding access to high-quality stroke care across Central Kentucky. 
"We are extremely proud to extend our relationship with the University of Kentucky by integrating the entire Lifepoint Central Kentucky market into the SCN," said Cliff Wilson, CEO of Georgetown Community Hospital and market president for Lifepoint in Central Kentucky. 
Lifepoint Health is a network of community hospitals. Lifepoint Central Kentucky includes the three new SCN affiliates as well as existing affiliate Georgetown Community Hospital.
"We know how critical it is that patients get appropriate and timely care during a stroke, and this affiliation will only improve our ability to provide that. What's more, we know the education and resources available to providers, staff and the community will contribute to our mission of making communities healthier," said Wilson. 
Stroke Care Network services are designed to help hospitals provide the highest quality stroke-related clinical care. This mission is supported through comprehensive educational programs for providers, staff and community members, as well as robust continuous quality improvement. 
Kentucky has among the highest rates of stroke-related deaths in the country, with more 2,000 Kentuckians dying from stroke or stroke-related complications each year. Interim medical director of the Stroke Care Network Larry B. Goldstein, M.D., says having three more hospitals join the network will contribute to the growth of systems of care across the state to improve stroke prevention and emergent treatment and the best possible outcomes for those who have had a stroke.
"The SCN has been very successful, providing not only individualized programs supporting stroke care to hospitals, but education for providers updating them on state-of-the-art treatment approaches and tools for reaching out to their local communities to enhance stroke prevention and acute responses," said Goldstein, who is also chair of the University of Kentucky Department of Neurology and co-director of the Kentucky Neuroscience Institute. 
Network affiliation aims to optimize the care patients receive during the crucial early moments of a stroke. The collaboration supports the mutual mission of all those involved of keeping patients as close to home as possible.
UK HealthCare is the hospitals and clinics of the University of Kentucky. But it is so much more. It is more than 10,000 dedicated health care professionals committed to providing advanced subspecialty care for the most critically injured and ill patients from the Commonwealth and beyond. It also is the home of the state's only National Cancer Institute (NCI)-designated cancer center, a Level IV Neonatal Intensive Care Unit that cares for the tiniest and sickest newborns, the region's only Level 1 trauma center and Kentucky's top hospital ranked by U.S. News & World Report.  
As an academic research institution, we are continuously pursuing the next generation of cures, treatments, protocols and policies. Our discoveries have the potential to change what's medically possible within our lifetimes. Our educators and thought leaders are transforming the health care landscape as our six health professions colleges teach the next generation of doctors, nurses, pharmacists and other health care professionals, spreading the highest standards of care. UK HealthCare is the power of advanced medicine committed to creating a healthier Kentucky, now and for generations to come.