UK HealthCare's Pediatric Vaccine Clinic Operating on Adjusted Schedule Thanksgiving Week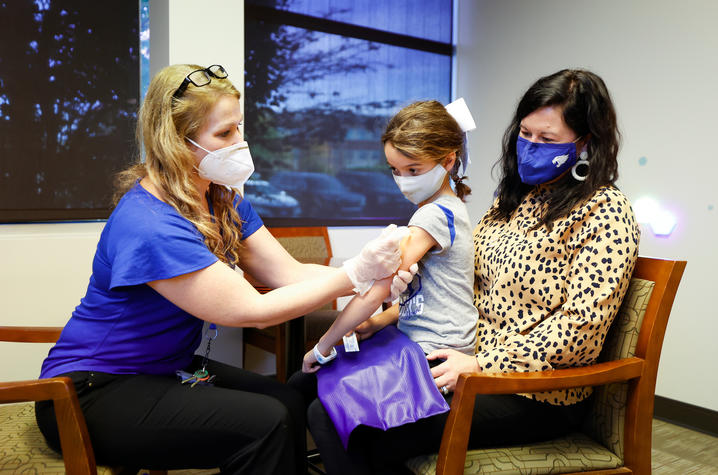 UK HealthCare's large-scale pediatric COVID-19 vaccine clinic will operate on an adjusted schedule during Thanksgiving week. The clinic is open for appointments during the following times:
Saturday, Nov. 20: 9 a.m. – 5 p.m.
Sunday, Nov. 21 – Closed 
Monday, Nov. 22: 9 a.m. – 7 p.m.
Tuesday, Nov. 23: 9 a.m. – 7 p.m.
Wednesday, Nov. 24 – Sunday, Nov. 28: Closed
The clinic will reopen at normal operating hours (1-7 p.m. weekdays, 9 a.m. – 5 p.m. Saturdays) on Monday, Nov. 29.
UK HealthCare and Kentucky Children's Hospital highly encourage COVID-19 vaccinations in children ages 5-17. To make an appointment, visit ukvaccine.org. More information on COVID-19 in children and UK HealthCare's pediatric vaccine clinic is available here.