UK Sports Medicine Surgeon Performs First MACI Cartilage Repair in Kentucky and Midwest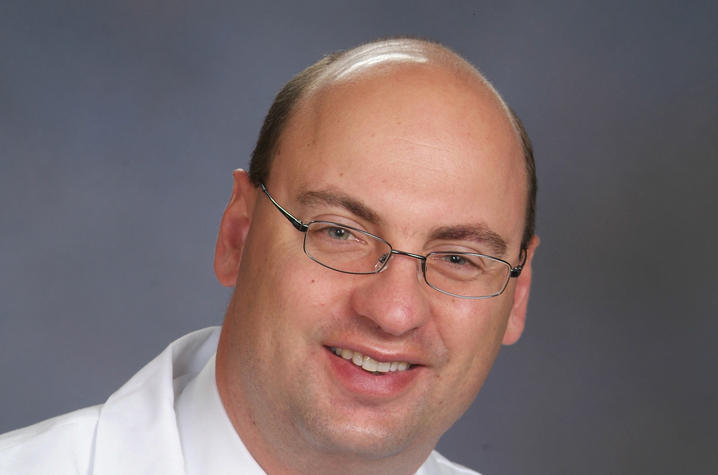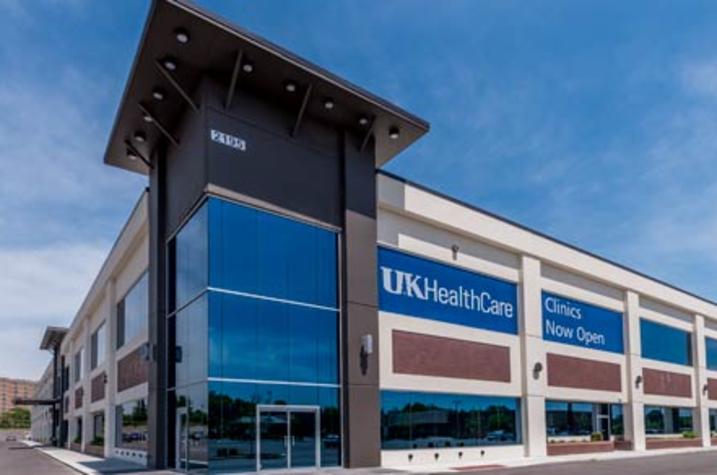 LEXINGTON, Ky. (March 2, 2017) – Dr. Christian Lattermann, director for Cartilage Repair and Restoration in the University of Kentucky Department of Orthopaedic Surgery and Sports Medicine, recently became the first person at UK HealthCare — as well as in Kentucky and in the Midwest — to perform a Matrix Associated Chondrocyte Implantation (MACI). The technology for this new procedure constitutes the first, and only new, cartilage technology to be approved by the U.S. Food and Drug Administration (FDA) since 1996.
The new MACI technology utilizes the patients' own cartilage cells to create the MACI scaffold which, unlike preceding technology, can be glued into the cartilage defect. This technique can therefore be done through smaller incisions with a significant improvement in operating time and an easier path to recovery, said Latterman. This technology is new in the United States but has an almost 10-year track record in Europe with excellent results.
On Feb. 15, Victoria Long was the first patient to receive this treatment at UK. An 18-year-old student who had suffered from a cartilage loss in the knee as a consequence of multiple falls onto her knee cap, Long had been experiencing pain for over a year and had been receiving non-operative treatment during that time. At her follow-up appointment on Feb. 21, she was recovering from the surgery and was excited to begin the recovery process.
While the procedure is new, Lattermann is not unfamiliar with it. Over the past 10 years, he has worked to help this product advance through regulatory agencies and receive FDA approval. During that time, he has been performing Autologous Chondrocyte Implantations, a less sophisticated version of the procedure that he has performed more than 150 times in the last few years.
When Lattermann joined UK Orthopaedics and Sports Medicine a decade ago, he was tasked by Dr. Darren Johnson, chair of the Department of Orthopaedic Surgery and Sports Medicine, and UK Executive Vice President for Health Affairs Dr. Michael Karpf with building the Center for Cartilage Repair and Restoration to enable UK to serve as a referral center for complex and difficult to treat injuries in patients at the crossroads between joint restoration and joint replacement.
 "We have been on the forefront of treating these defects for several years," Latterman said. "Every year a couple of thousand patients in the U.S. require a true cartilage restoration and we have become a major referral center for these patients and at this point regularly serve patients from Kentucky, Tennessee, West Virginia and parts of Ohio and Indiana."
MEDIA CONTACT: Olivia Ramirez, olivia.mccoy1@uky.edu, (859) 257-1076