UK Turfland Retail Pharmacy Now Open Sundays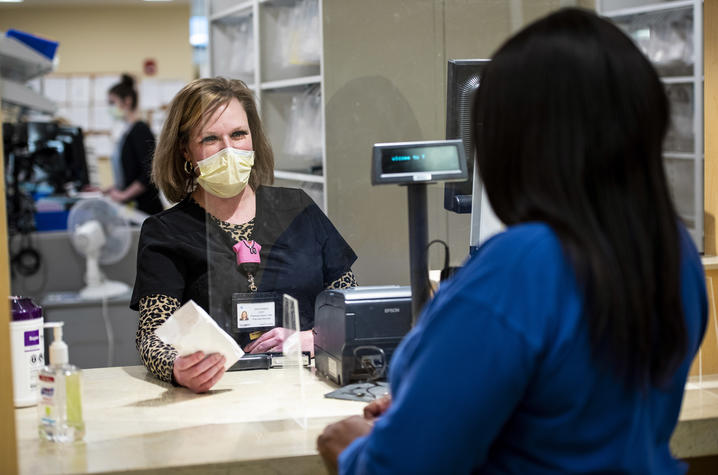 LEXINGTON, Ky. (Feb. 11, 2020) – UK Turfland Retail Pharmacy has added Sunday hours to its schedule. The pharmacy is now open both Saturday and Sunday 8 a.m. – 5:30 p.m.
Other hours are: 7 a.m. to 9:30 p.m. Monday – Friday. Curbside prescription delivery is available 8:30 a.m. to 5:30 p.m. Monday – Friday.
UK Turfland Retail Pharmacy recently moved to a larger location within the UK HealthCare – Turfland outpatient services center on Harrodsburg Road. To access the new location, enter through the Barnstable Brown Diabetes Center entrance and walk straight until you reach the pharmacy.
This is a full-service pharmacy open to everyone – UK employees, patients and the general public. Most insurance plans are accepted.
Like all five UK retail pharmacies, Turfland Retail Pharmacy offers:
Free mail delivery. 
Half off most copays (up to $60) for UK Health Plans (HMO/PPO) members who see a UK provider.
Discounts on many medications.
Visit ukpharmacy.org or call toll free 833-333-UKRx (8579) to learn more.