Voices of Hope Offers Scholarship to Support Student in Long-term Recovery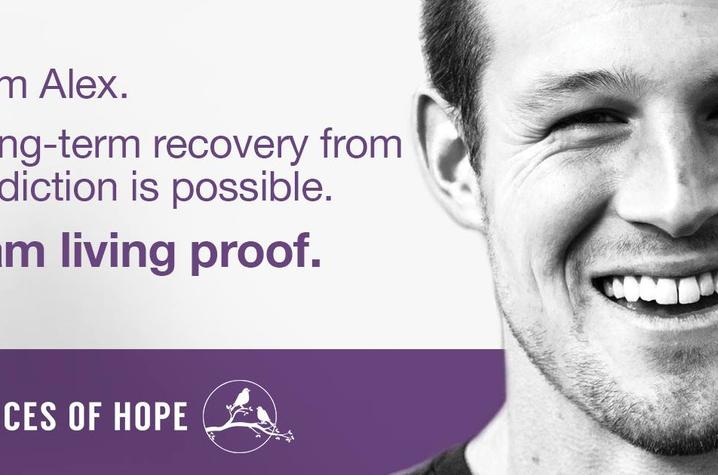 LEXINGTON, Ky. (March 2, 2017) — Voices of Hope, a Lexington-based advocacy group for people impacted by addiction, will award an academic scholarship to a student in long-term recovery who is pursuing post-secondary education in Central Kentucky.
Students who have passed the one-year mark in a recovery program and completed one semester of college are eligible for the $1,000 Living Proof Scholarship. The scholarship, funded through Voices of Hope and community sponsors, supports academic and career goals for a student in long-term recovery from a substance use disorder. Applications will be accepted until May 14.
Voices of Hope co-founders Amanda Fallin-Bennett, assistant professor in the UK College of Nursing, Alex Elswick, a graduate student in long-term recovery, and Kelsey Otten, the prevention coordinator for UK Campus Recreation and Wellness, coordinated the scholarship fund through their involvement in Voices of Hope. Fallin-Bennett said the scholarship serves a dual purpose of recognizing an individual committed to recovery and to their career goals, as well as challenging the stereotype that those struggling with addiction are unable to return to a self-directed, successful life. Fallin-Bennett knows of few scholarships in the nation designed to assist a person in recovery.
"In line with the Voices of Hope mission to promote a community supporting people impacted by addiction, we want to acknowledge a student who is doing the hard work of being in recovery," Fallin-Bennett said. "Beyond helping that one person achieve their educational goals, we want to reduce stigma around addiction. People in long-term recovery can and do go on to have successful academic careers."
Applicants must write an essay describing their recovery. Students must also have maintained a GPA of 2.5 or higher for one semester prior to applying.
To apply for the Living Proof scholarship, click here. To learn more about Voices of Hope and opportunities to support people in addiction recovery, click here.