UK Debate Has Impressive Season Opener, Hopes to Continue Past Success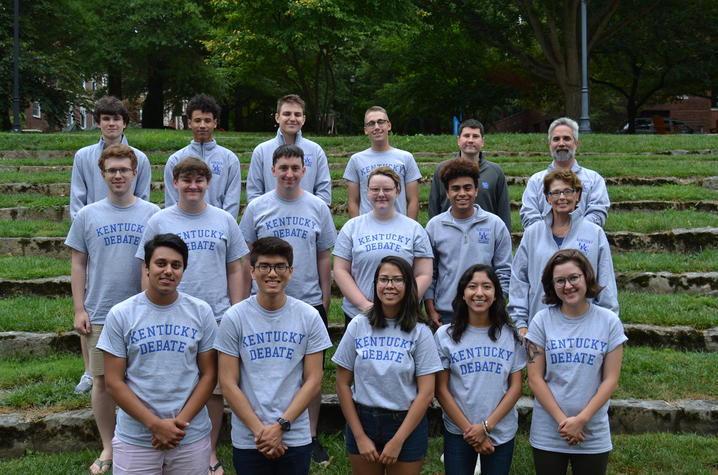 LEXINGTON, Ky. (Sept. 20, 2019) — The University of Kentucky Intercollegiate Debate Team had a tremendous start to its competitive season. With a run against 122 teams from 25 states at the Atlanta Season Opener, the UK debaters worked to defend last year's national champion status.
The top team of Genevieve Hackman (junior) and Christopher Eckert (freshman) shot out to a 7-1 record in the preliminary rounds including impressive wins over Michigan, Dartmouth and Wake Forest. The team was the fifth seed heading into elimination day on Monday.
In the round of 32 they defeated Pittsburgh in an impressive 3-0 decision. The round of 16, however, ended with a close 2-1 decision loss to Harvard. Wake Forest was the eventual champion of the Atlanta tournament.
Each year, all debaters discuss the same topic, which is announced in advance of the season. The topic this year is space policy. 
"As a debater, you never know if your preparation is going to match up with your results," David Arnett, director of debate, said. "I really liked our preparation going into the year, and it's nice to see it being rewarded in competition. Getting off to such a strong start can be hugely motivating as we head into the rest of the semester."
The team now has a quick turnaround. UK will compete in and host two tournaments next week.
The University of Kentucky Intercollegiate Debate team is housed in the College of Communication and Information. Follow them at https://ci.uky.edu/UKDebate.