Welcome to the Big Blue Nation!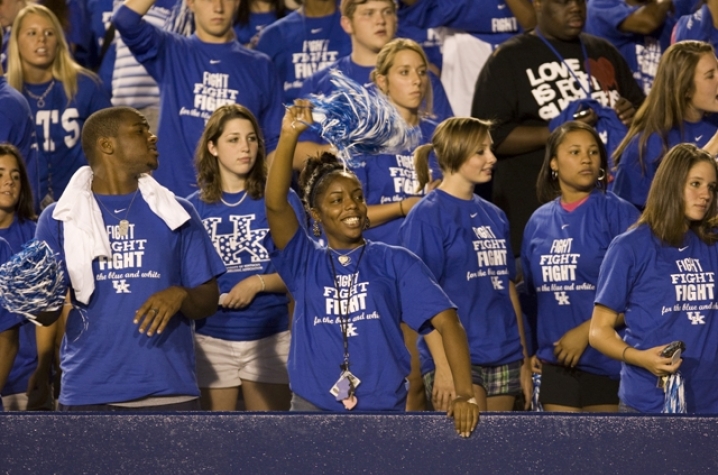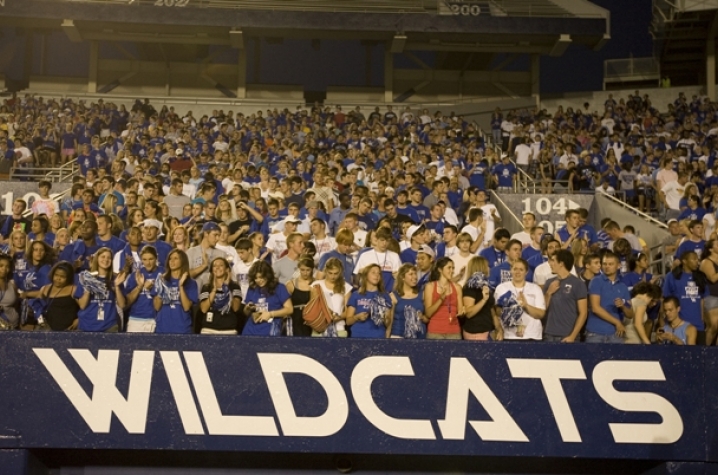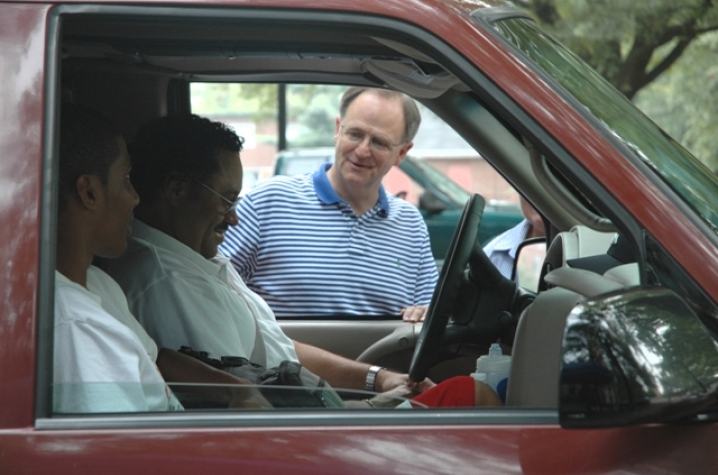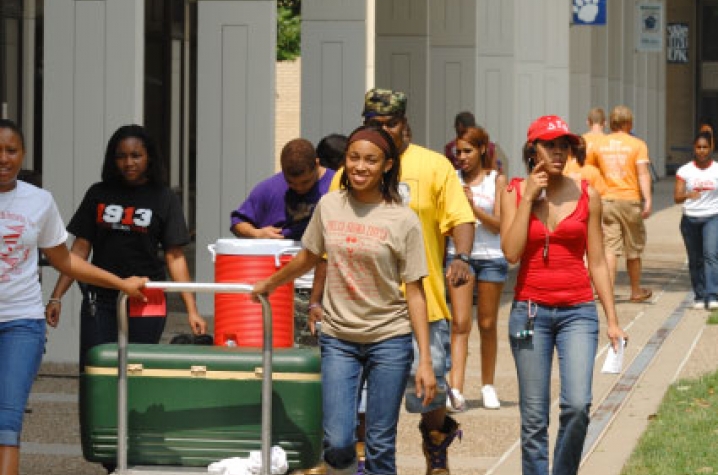 LEXINGTON, Ky. (Aug. 21, 2009) – Welcome Wildcats!
University of Kentucky students will be flooding back into Lexington today, with every single one of them yearning to learn how to become a good citizen of the Big Blue Nation. Before their first full week on campus freshmen must learn all of UK's favorite student traditions, from the singing of "My Old Kentucky Home" at the end of sporting events to where to find a good cup of coffee to how to get a tutor for chemistry class. Teaching that See Blue spirit is what K Week, a week dedicated to making campus feel like your new Kentucky home, is all about.
[IMAGE1]

K Week 2009 begins today Friday, Aug. 21, with Move In, and runs through Saturday, Aug. 29, with over 200 events designed to make a student's transition to UK and to college life as smooth as possible. Hundreds of UK volunteers are on hand today to help unload cars, fill up carts and welcome new faces to campus.
Friday night gives parents a chance to meet President Lee T. Todd Jr. and First Lady Patsy Todd, UK administrators, faculty and fellow UK parents at a meet and greet reception at the Hilary J. Boone Center while students hang out at the Back to School Bash on Haggin Field.
Saturday is full of sessions to answer everything you wanted to know about college, but have never asked, from how to navigate campus to keeping your car out of impound. At 4 p.m., the university community officially welcomes our newest Wildcats at the New Student Induction Ceremony.
At 7 p.m. Saturday, student-only activities begin, and so does all the fun! Highlighting Saturday night are two of K Week's most popular events, Big Blue U and Campus Ruckus. At Big Blue U students learn what it means to be a Wildcat by learning UK's cheers and songs and hearing from UK coaches and student-athletes. Students will be led onto the field at Commonwealth Stadium for an official class photo and then to the parking lot of Commonwealth Stadium for a huge party, known as Campus Ruckus.
Sunday is a day for students to connect with one another on campus. Student Government hosts two events, one for the ladies and one for the guys. The 411 and Around the Horn are where you can ask whatever you want to current UK students.  That night, the Student Center is the center of attention for Student Center Spectacular. From 8 p.m. until midnight, the Student Center rocks with everything from salsa dancing lessons to free movies.
"K Week helped shape my view of this wonderful campus, because as a freshman, shortly after the 'drop off' from my parents, K Week was essential in helping ease the transition," Lauren Perkins, a sophomore from Fayetteville, Ga., said. "No matter if you are outgoing or introverted, K Week makes the initial college experience a life changing and memorable event by meeting an abundance of new people and discovering places on and off campus."
UK President Lee T. Todd Jr. simply says, "K Week is simply awesome."