UK Students Take Top Honors at 'University Open'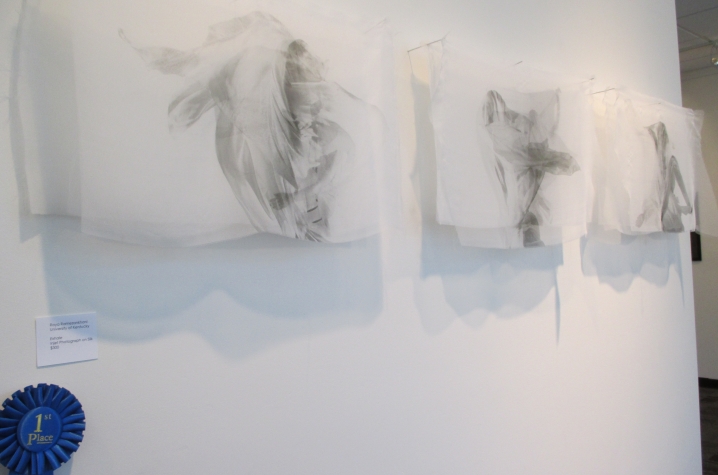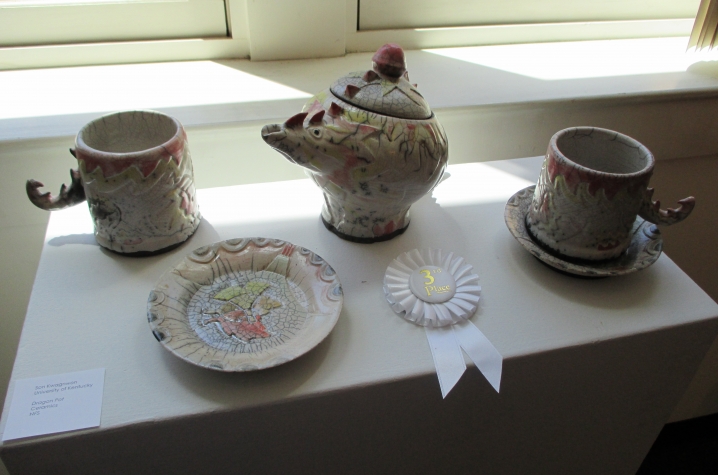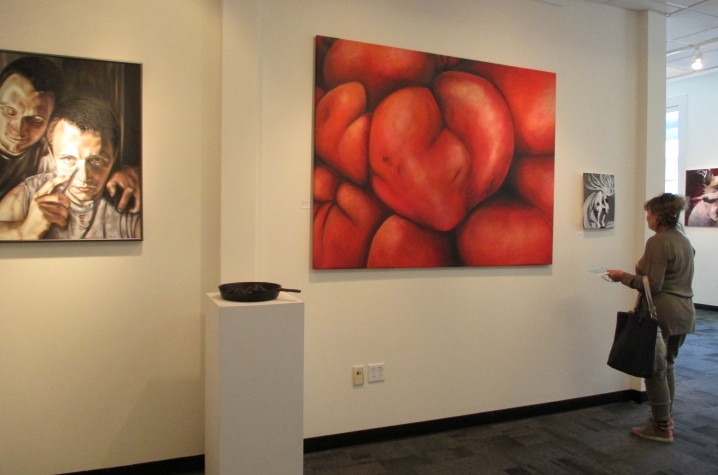 LEXINGTON, Ky. (June 16, 2014) — Two University of Kentucky art studio students, Roya Ramezankhani and Kwang Won Son, have taken first and third place at the eighth annual "University Open."
Sponsored by LexArts, "University Open" features 33 pieces of artwork from the state's best students, including nine works from UK. The juried competition and exhibition between fine arts majors attending Kentucky universities opened May 16, at the Downtown Arts Center City Gallery. A closing reception for the exhibition will be held as a part of Lexington's Gallery Hop June 20. The show and reception are free and open to the public.
"University Open provides an exceptional opportunity for Kentucky's emerging artists to be critically judged amongst their regional peers," said Jim Clark, president and CEO of LexArts. "It is exciting to see the wealth of talent that exists in this next generation of Kentucky artists."
The 33 pieces of art selected to exhibit at the "University Open" represent eight public and private colleges in the Commonwealth. The winners were announced at an award ceremony during the show's opening reception. Ramezankhani, a 2014 art studio graduate from Lexington, took first place for "Exhale," inkjet photography on silk. She received a cash prize of $500. Son, an art studio senior from Lexington, took third place for his set of ceramics titled "Dragon Pot." He received a cash prize of $100.
This year's guest juror was Mary Rezny, owner of M.S. Rezny Studio and Gallery, a local photography studio that specializes in fine art.
Other UK students whose work was selected to be featured in the "University Open" alongside Ramezankhani and Son are: Hayley Black, a 2014 art studio graduate from Lebanon, Ohio; Katelyn Gabbard, an art studio senior from Frankfort, Ky.; Taran Parsons, an art studio senior from Eastern, Ky.; Melissa Shelton, an art studio and integrated strategic communication senior from Hopkinsville, Ky.; Abigail Taylor, an art studio junior from Lexington; and Ethan Wooldridge, a 2014 art studio graduate from Columbia, Ky.
LexArts is a nonprofit community organization that works for the development of a strong and vibrant community as a means of enhancing the quality of life in Central Kentucky. LexArts provides a wide range of programs designed to integrate the arts into our daily lives. Through its annual Campaign for the Arts, LexArts has raised millions of dollars in support of local arts. In turn, LexArts underwrites the operating expenses for a variety of beneficiary organizations, offers affordable exhibition and performance space for arts organizations, as well as competitive grants for community outreach projects. For more information, visit their website at www.lexarts.org.     
The public can view the UK students' winning artwork and art from the state's other featured student artists in the "University Open" through June 20th, at the Downtown Arts Center, located at 141 E. Main St. Gallery hours for viewing are from 10 a.m.-1 p.m. and 2-5 p.m. Tuesdays through Fridays and from 10 a.m.- 4 p.m. Saturdays.
"University Open" will be among the slate of exhibitions included in the Gallery Hop, which will take place from 5 p.m. to 8 p.m. Friday, June 20.
The UK School of Art and Visual Studies in the UK College of Fine Arts is an accredited member of the National Association of Schools of Art and Design and offers undergraduate and graduate degrees in the fields of art studio, art history and visual studies, and art education.  
MEDIA CONTACT: Whitney Hale, 859-257-8716; whitney.hale@uky.edu