Go Behind the Curtain at UK Theatre's Open House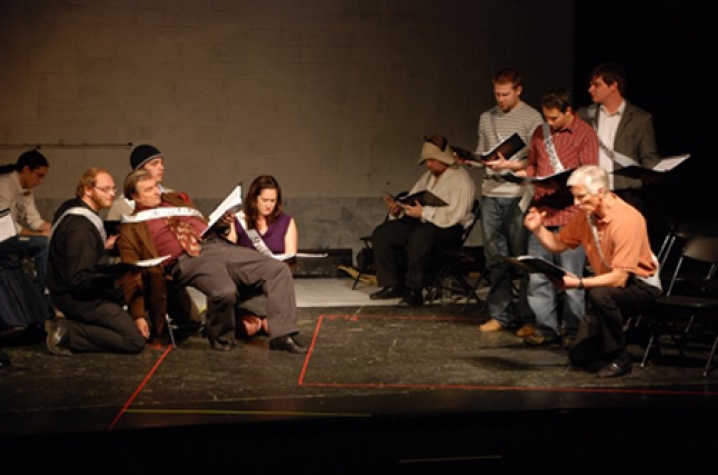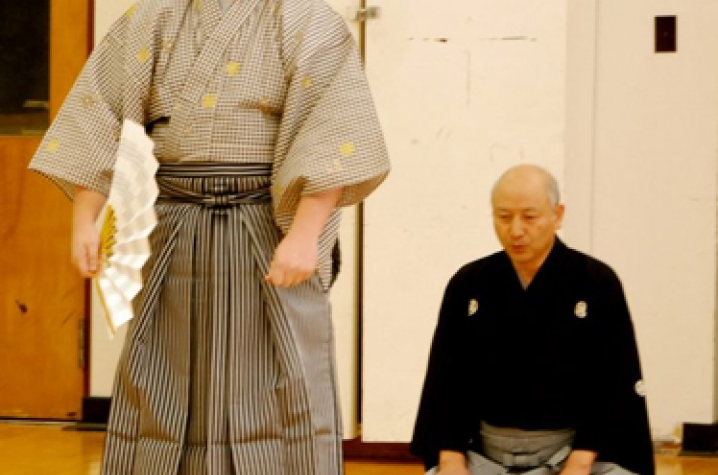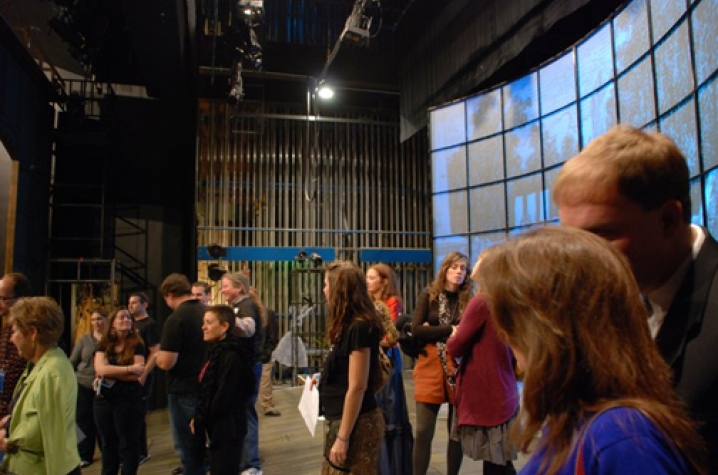 LEXINGTON, Ky. (Feb. 23, 2011) − The University of Kentucky Department of Theatre invites parents, prospective students, family, friends and arts patrons to their upcoming open house. Held in conjunction with the 100 year anniversary of theater on UK's campus and the current UK Theatre production of "Seagull," the open house will give individuals an insider's view from 2-4 p.m. Saturday, Feb. 26, at the UK Fine Arts Building.
Theater came to UK in 1910 with a production by The Strollers of "Richelieu," an Edward Bulwer-Lytton play. From this initial theater troupe the art form continued to evolve on campus with its first academic association with the UK Department of English. In 1967, theater found its current home as the UK Department of Theatre was created in the UK College of Fine Arts.
Guests of the open house will have a full V.I.P. access look behind-the-scenes of the UK's theatre program. The afternoon will give guests a chance to participate in demonstrations led by current theatre faculty members, meet current students, learn about scholarship opportunities, find out about education abroad experiences, and learn more about UK Theatre's laboratory studio season. Highlights include the following:
- a Noh Drama demonstration of the Japanese art form;
- a Balinese dance demonstration;
- a costume embroidery - fabric embellishment demonstration;
- behind-the-scenes of visual storytelling presentation;
- a Eugene O'Neill presentation;
- classical acting techniques;
- secrets of the green room; and
- a backstage tour of the current production "Seagull."
 
In addition to the open house, guests of the event are invited to attend the evening performance of UK Theatre's production of Anton Chekhov's "Seagull" for a discounted rate of $5 at 7:30 p.m., in the Guignol Theatre.
UK's production of "Seagull" is being directed by Andrew Kimbrough, assistant professor of dramatic literature and performance, and features live music, modern costuming and on-stage seating. With a talented cast and use of subtext, "Seagull" is celebrated for its ease transitioning between comedy and cruelty as it plunges the audience into the funny and frightening lives of people who suffer for their passions. Four performances of this production remain starting at 7:30 p.m., Feb. 24-26, and 2 p.m., Feb. 27.
For more information on the UK Department of Theatre Open House, visit Facebook at www.facebook.com/?ref=logo#!/event.php?eid=191695464191550. Individuals planning to attend the open house should make reservations by calling UK Theatre at (859) 257-3297.