Coldstream Research Campus Designed to Connect Business, Facilitate Innovation and Creativity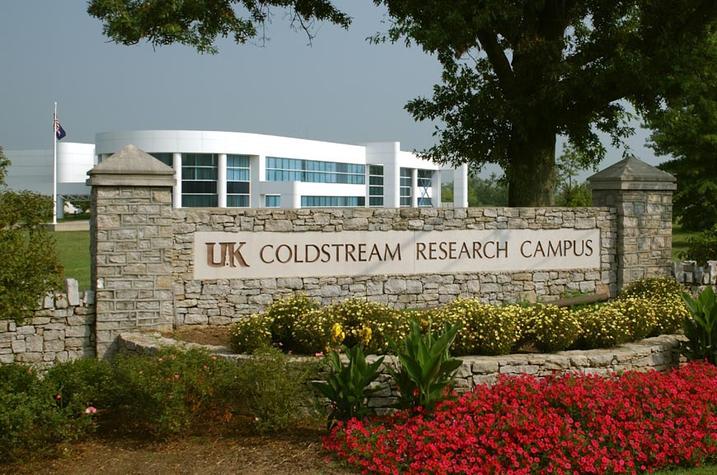 Monday, April 16th, 2018
At the University of Kentucky, we are strategically and thoughtfully expanding both our campus and our relationships with partners in Lexington.  An important example of those efforts and partnerships is the new development within UK's Coldstream Research Campus.
The Coldstream Research Campus is designed to connect business and research groups, while facilitating innovation and creativity within the professional world.  Coldstream currently is home to over 50 organizations, with more than 2,250 employees working in biotechnology, pharmaceuticals, equine health, and a variety of other areas. 
Through our Coldstream Research Campus, we expect to offer an excellent location for local businesses to grow, connect with UK graduates, and interact with the Lexington and UK communities.  We are working with private developers to build onto the campus projects such as a second hotel, a multi-family residential complex, more laboratory buildings, and even a high-tech incubator.
The University of Kentucky's request to establish a mixed-use tax increment financing (TIF) district within Coldstream Research Campus has been approved by the Lexington-Fayette Urban County Council, and has received preliminary approval from the Kentucky Economic Development Finance Authority (KEDFA). 
The Coldstream development plan in the TIF district calls for $33 million in infrastructure needs, including roads, sidewalks, expansion of utility lines, and shared public areas, including meeting spaces, parks, and pedestrian trails. These TIF incentives give us the financial capability to do so.
We are also planning other changes with the Coldstream Research Campus. 
Coldstream has recently received approval to change the zoning definition to increase building density throughout the research campus. In addition, buildings can now be located closer to sidewalks and interior streets, making Coldstream more pedestrian-friendly and accessible to our community.
We are reducing green space in front of individual buildings in favor of expanding greenspace into larger, usable public park areas. By pairing this new greenspace with housing options, the location will be more attractive to the high-tech workforce who will have the ability to live, work, play, and learn all within the research campus—an important asset that will increase demand for space by high-tech, research and development companies.
Finally, UK is working with the Lexington-Fayette Urban County Government on an exciting land swap, to convey up to 200 acres of land adjacent to Coldstream and another 50 acres within the research campus for economic development. Once approved by LFUCG council, this development will help Coldstream further expand.
This growth allows for increases in overall infrastructure, allowing more businesses to join the community.
At the University of Kentucky, we remain focused on creating an environment to support student success and the Lexington community. The Coldstream Research Campus is a product of that effort. This development will bring job growth opportunities and create a new, workforce-friendly environment in the Lexington community.
It's another way we earn our way forward, partner for success, and ultimately serve as the University FOR Kentucky.
Eric N. Monday
@UKYMonday
#seeblue