A Community of Belonging for All Who Call this Special Place Home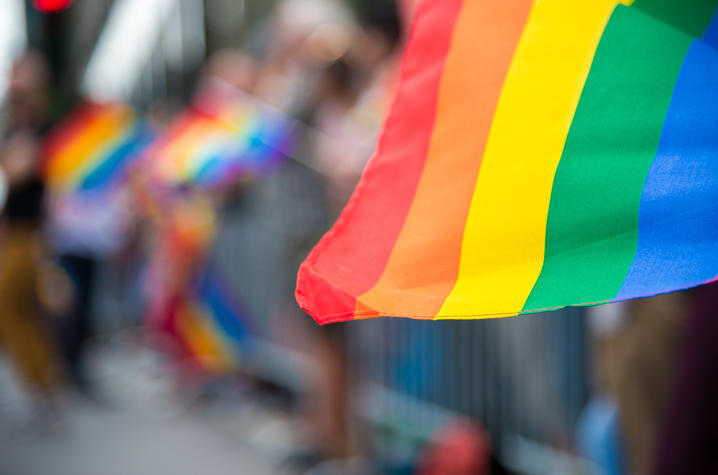 The University of Kentucky is committed to people. We thrive as a community because our campus is a place for everyone to pursue their highest aspirations, in an environment of belonging.
An example of that sense of belonging is the fact that we were recently ranked among the top 25 campuses in the nation for LGBTQ* inclusion and safety.
UK received five out of five stars for overall campus climate from Campus Pride Index, a national benchmarking tool for colleges and universities, which self-assesses LGBTQ*-friendly policies, programs, and practices, conducted by and for LGBTQ* experts in the field of higher education. The index includes more than 235 colleges and universities.
The rating places UK as the only campus in the Southeastern Conference to receive five out of five stars.
This recognition is a shared badge of honor for students, faculty, and staff across our campus, dedicated to strengthening our institution as a place of belonging. It's also a result of the exceptional work taking place in the LGBTQ* Resources Office, part of the UK Office of Institutional Diversity.
This office, led by UK Director of LGBTQ* Resources Lance Poston, is a centralized unit to serve all students, faculty, and staff, and to provide professional advocacy, consulting, education, and support. With their guidance, we are doing more to support the UK family's success, including:
New LGBTQ endowed scholarships are supporting students with diverse identities and backgrounds.
Our campus is home to five active LGTBQ student groups, providing a place for our students to find community.
We launched the TransForm Health clinic in 2016, a partnership with UK HealthCare providers who offer specialized care for LGTBQ Wildcats.
We also made changes in our admissions applications to allow students more flexibility.
We established the UK LGTBQ alumni group so our community members remain connected with one another and their alma mater after graduation.
These are just a few examples of the efforts we are making to continue building community. This recognition is an opportunity to celebrate this work, and to build upon it.
Indeed, as a university, we endeavor to prepare our students to be a better citizens, partners, parents, mentors, leaders, and community members. It's important to sustain a household, but it is equally important to sustain a life, a soul, or a culture, through acceptance and kindness toward others.
We cultivate these values by building and sustaining an environment of belonging for everyone.
You can view UK's Campus Pride Index report card here.
For more information about the UK Office of LGBTQ* Resources, visit www.uky.edu/lgbtq/.