A Conversation with Kathy Bialk, UK's New Director of Student Financial Aid and Scholarships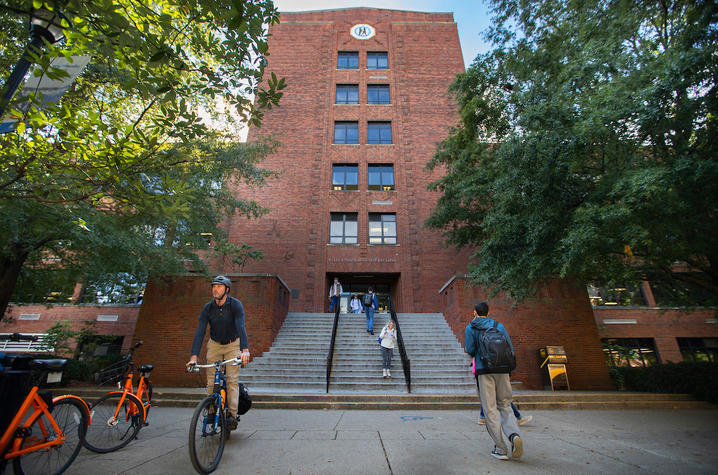 The University of Kentucky is proud to add a new member to its team – a leader who will help us continue to move our Wildcat Student Financial Aid experience forward.
Kathy Bialk comes to UK with a wealth of expertise from her expansive background in financial aid. I'm pleased to introduce her to the campus community through the following Q&A.
Tell us about your background in financial aid.
I have more than 30 years of progressively responsible financial aid and enrollment management experience at several public and private colleges and universities. Prior to joining the University of Kentucky, I was the Assistant Provost and Director of Student Financial Aid at the University of Iowa for two years. Prior to that, I served as Director of Student Financial Aid at Marshall University in West Virginia for almost a decade, where I earned my doctorate in higher education leadership.
What drew you to this position?
I became enamored learning about the University of Kentucky's Strategic Plan and its strategic initiatives involving student success, outreach, and community engagement, as well as diversity and inclusivity.
I was even more excited when I learned about the UK LEADS initiative, which demonstrates that reducing students' unmet need improves student success. Given the institution's focus on UK LEADS, I considered this opportunity to be one that is very much aligned with my professional convictions.
In addition to these reasons, my daughter and her husband – located in Ohio – had their first child, so working for UK would put me closer to family. Having lived in the Huntington, West Virginia area for almost a decade, I had established some roots. Living close to my grandchild helped in my decision to consider this position.
As for my career in financial aid, I consider it to be my life's calling. As an experienced financial aid professional and a first-generation high school and college graduate, I understand first-hand the positive impact higher education has on individuals, families, and society. Hence, working in this profession I lead from my heart every day.
I not only enjoy financial aid work because of its impact, but also because it makes use of versatile work skills enabling me to adapt, change, and grow. Financial aid work intersects and overlaps with many other administrative and academic units, as well as connects with a variety of external constituents, providing numerous opportunities for collaboration amongst individuals, teams, and organizations that all have the same goals in mind.
What do you see as the biggest challenge today for our students regarding financial aid?
I believe that the biggest challenge is affordability. Beyond that, students are challenged with navigating a complex and daunting financial aid system and understanding financial aid eligibility. Also, many students and families are not fiscally prepared to pay for college.
What is your vision for financial aid at UK?
First and foremost, my plan is to support the Office of Financial Aid and Scholarships in collectively and collaboratively creating its own vision and mission through a strategic planning process. On a personal level, my hope is to serve as an exemplar of customer service, leadership, and innovation, as well as effectively balance a student-centered culture with responsible stewardship of financial aid.
In addition, in my position, I hope to successfully leverage limited financial aid and scholarship funds while also informing and advising campus leaders and federal and state policy makers on the importance of financial aid in fostering college affordability, academic excellence, and student success. My job is to advocate for increased financial aid funding to help students with unmet financial need.
Is there anything else you would like the UK community to know about you and student financial aid at UK?
I am sincerely committed to the success of our students by ensuring that they receive the maximum and most favorable financial aid as possible and that their experience navigating the complex financial aid process is positive and effective.
I look forward to a positive and productive working relationship with my staff and campus partners. I am very happy to be here.