The Importance of High-Impact Student Success Practices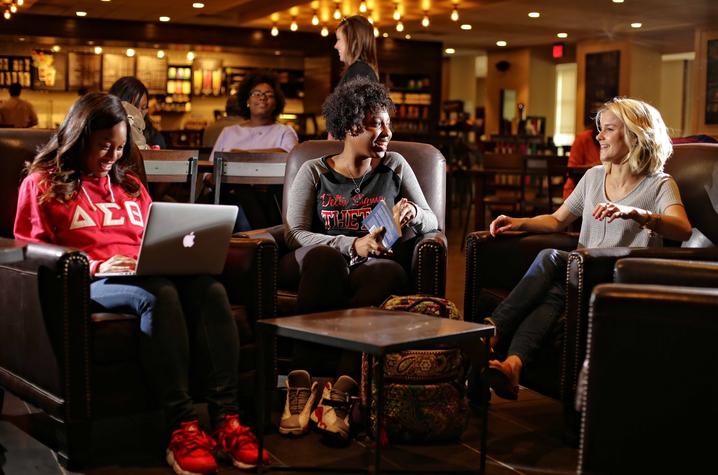 Wednesday, March 29, 2017
At the University of Kentucky, we are focusing more intently than ever on student success, particularly on four fundamental pillars: academic success, financial stability, wellness, and belonging.
We are investing in our faculty resources and better aligning student support services like advising and tutoring to help empower academic success. We are investing more in scholarships and financial aid that students don't need to repay, while also enhancing services that support financial literacy.
We are focusing on wellness, in all the ways you might conceptualize it, by investing in the tools and people that comprise the Counseling Center, campus police, student health, campus recreation, and personal violence intervention, among others. And, we are laying the groundwork for our students to earn a college degree that will help them make a living—but more than that, it will help them build a life. To that end, resources like the Martin Luther King Center and the Office for Institutional Diversity, among others, support our fourth pillar of student success-- belonging.
Our Strategic Plan guides us in aggressively and intentionally pursuing these goals.
Against that backdrop, as part of our campus-wide engagement to foster an environment of student success—across all four of these pillars—the Office of the Provost and University Senate welcomed George Kuh to campus earlier this month.
Kuh is a nationally recognized expert and scholar of student success, an adjunct research professor at the University of Illinois and Chancellor's Professor of Higher Education Emeritus at Indiana University (IU). As a senior scholar and founding director of the National Institute for Learning Outcomes Assessment (NILOA) as well as the founding director of IU's Center for Postsecondary Research and the National Survey of Student Engagement (NSSE), he has amassed a CV with some 400 publications, several books, and several hundred presentations on topics related to assessment strategies, institutional improvement, college student engagement, and campus cultures. 
Kuh was the featured speaker at a forum for staff across various units in the Division of Student and Academic Life, sharing with our frontline student success staff the importance of high-impact practices.
We know that student success is defined by more than admission to the University, and we know that when our students graduate, they face extraordinary churn in the job market. Therefore, as Kuh emphasized, we must prepare our students to navigate and succeed in an unpredictable future that requires entrepreneurism and flexibility.
To do that, we must work together, intentionally, with fidelity of design and implementation, to develop interventions for our students.
Students must succeed both academically and socially, so our practices should work across colleges and integrate with student engagement units to emphasize psycho-social fit, student progression, academic and social support, goal-setting and realization, and involvement in student activities that work symbiotically with classroom expectations.
This aspirational goal underscores the philosophy behind the new Division of Student and Academic Life, the priorities outlined in the Strategic Plan, and our effort to help students of all backgrounds and skill levels succeed at the University of Kentucky.
To build on current progress, Kuh's high-impact strategies should include:
Robust student-faculty interactions both inside and outside the classroom;
Diverse immersion opportunities that expose students to a rich tapestry of culture and experience;
A culture of constructive and timely feedback rooted in opportunities for students to demonstrate their mastery of learning outcomes;
And opportunities for structured reflection and thoughtful introspection with peers and faculty.
We can integrate these outcomes across our living-learning programs, community engagement projects, education abroad opportunities, and in the shared academic and social spaces across our campus.
The more we can integrate creative high-impact educational practices across the curriculum and student life experience, the more we can do to build on our culture of success and academic excellence.
Learn more about the four pillars of student success: academic success, financial stability, belonging and engagement, and wellness, and our efforts to support academic excellence.
Timothy S. Tracy
@UKYProvost
@seeblue