UK Libraries Seeks More Information on Hazard Photo Album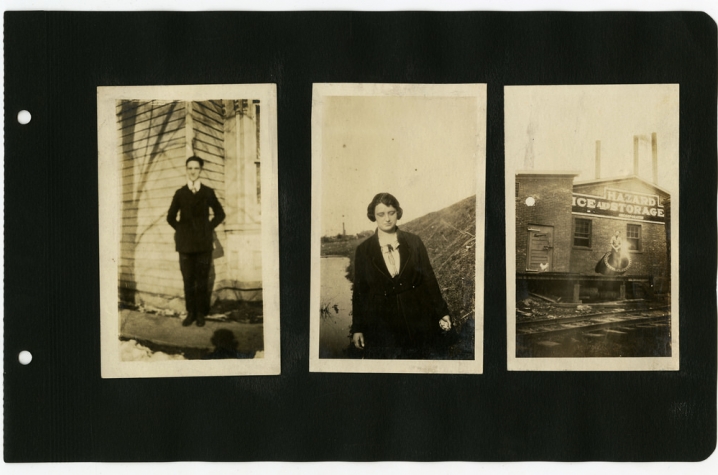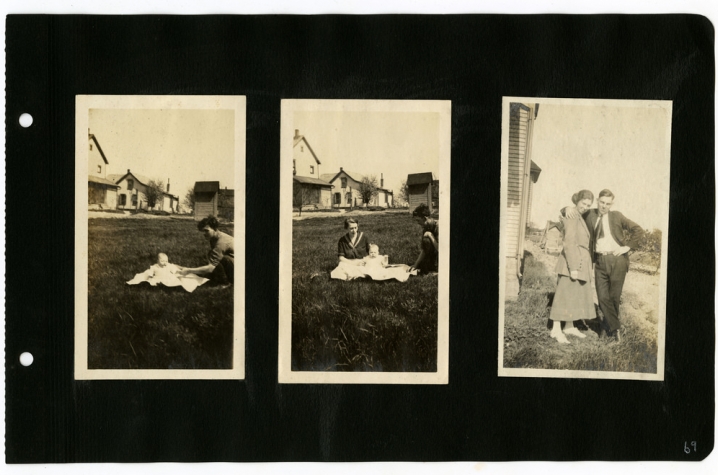 LEXINGTON, Ky. (June 3, 2014) — The public is invited to visit an online collection of historical photographs of people from Hazard, Ky. University of Kentucky Libraries Special Collections has recently uploaded a vintage photo album on the Hazard Ice and Storage Co. Flickr page in hopes that citizens within the Hazard community can help identify the people in the photos.
The album is part of a collection that also includes copies of the incorporation and dissolution papers of the Hazard Ice and Storage Co. After outreach to the community, the collection will be available on UK's Special Collections digital library, Explore UK.
The Hazard Ice and Storage Co. was incorporated in Perry County in 1921 by J. A. Roan, W. F. Ficklen Jr. and W. H. Oliver Jr. The company manufactured and sold artificial ice, ice cream and soft drinks. Additionally, the company operated cold storage plants and leased houses to its employees. The board of directors during the company's lifespan included V.C. Ficklen, D.H. Goodlette, Reta Gustat and Willis W. Reeves. The company was dissolved in 1944.
Though a small part of the collection relates to the business, the album of more than 130 pictures features mostly unidentified photos of everyday people and life in the community. UK Special Collections needs your help to give these photographs more meaning. If you have information on any of the individuals or places in the photographs, all you'll need to do is visit the album's Flickr page, click on a photo, and use the commenting feature to describe who or where the people are.
UK Special Collections is home to UK Libraries' collection of rare books, Kentuckiana, the Archives, the Louie B. Nunn Center for Oral History, the King Library Press and the Wendell H. Ford Public Policy Research Center. The mission of Special Collections is to locate and preserve materials documenting the social, cultural, economic and political history of the Commonwealth of Kentucky.
For more information on the Hazard Ice and Storage Co. project, contact UK Special Collections at 859-257-8611 or sclref@lsv.uky.edu.
MEDIA CONTACT: Whitney Hale, 859-257-8716; whitney.hale@uky.edu