From Wah Wah to Wall, UPK Book Captures 'Wildcat Memories'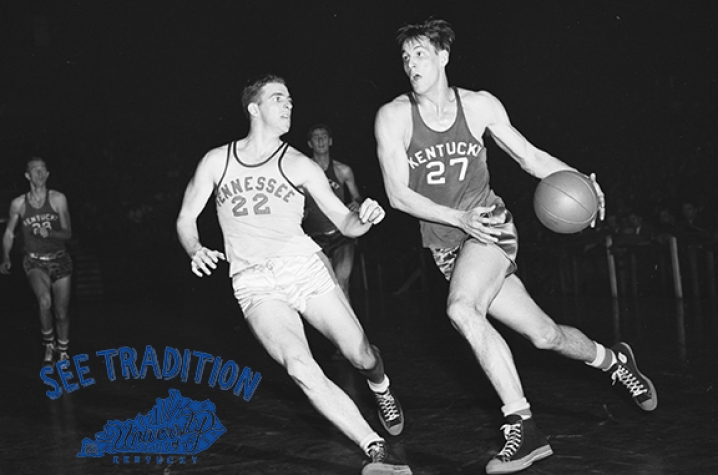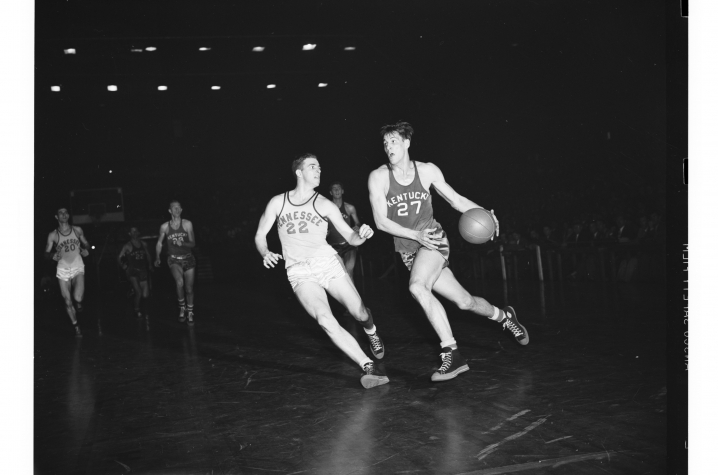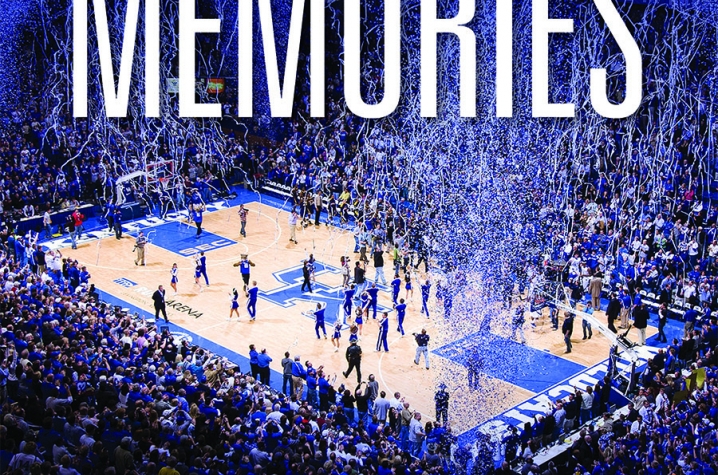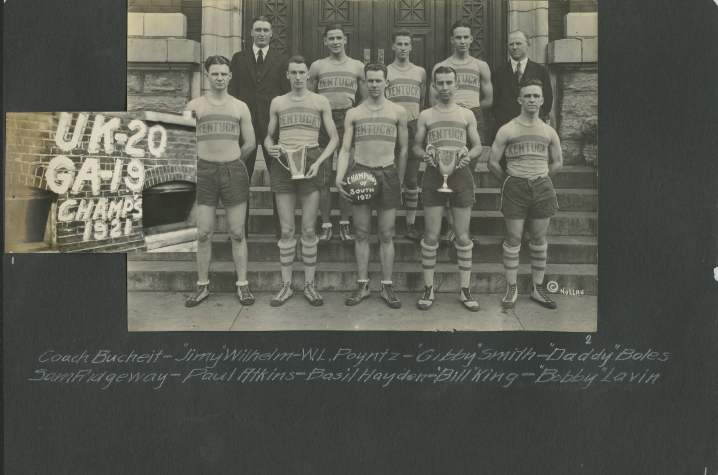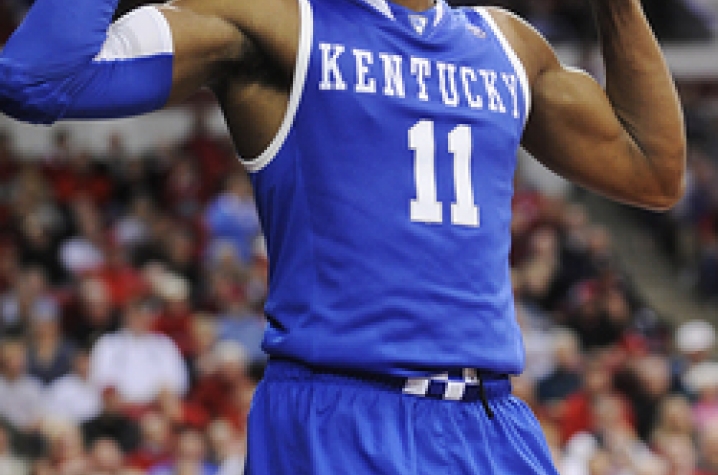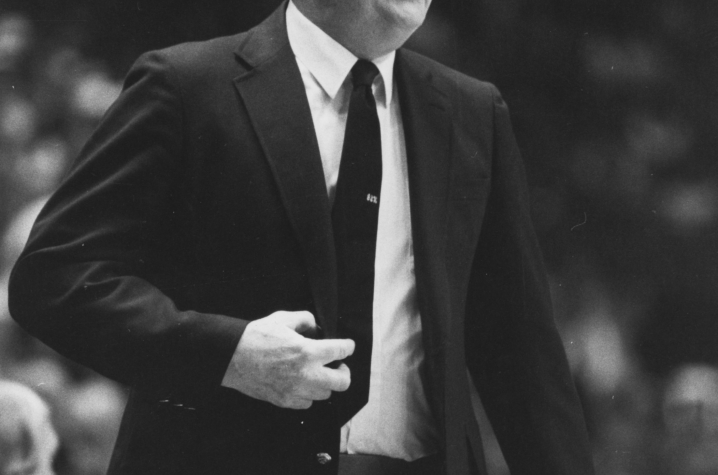 LEXINGTON, Ky. (Sept. 19, 2014) — The University of Kentucky Wildcats own arguably the greatest tradition in college basketball — the winningest program in NCAA Division I history, first in NCAA tournament wins, the leader in all-time winning percentage and the only school with five different coaches to win NCAA Championships. In addition, Kentucky's eight national titles rank second only to University of California, Los Angeles.
In the Bluegrass State, however, UK basketball means more than just the statistics. Fans have always had a personal connection to their Wildcats, perhaps because, as All-SEC forward and expert analyst Mike Pratt of UK Sports Network said, "Kentucky is a small state. It doesn't have a professional baseball team or a professional football team." True blue fans can be found across the globe, selling out arenas and cheering their team wherever they play.
When journalist Doug Brunk had the opportunity to interview former Wildcats, he had one question in mind, "Who influenced you most while you were at Kentucky?" The answers he received became "Wildcat Memories: Inside Stories from Kentucky Basketball Greats," published by University Press of Kentucky (UPK). The respondants range from Basil Hayden, UK's first All-American, to Washington Wizards' John Wall, the first Wildcat drafted number one overall by the NBA, including the beloved three-sport athlete Wallace "Wah Wah" Jones, who died this summer. Other recent Wildcats who contributed to the book include Patrick Patterson, who recently joined the Toronto Raptors, and Kentucky native Darius Miller, who currently plays for the New Orleans Pelicans.
In addition, interviews with former coaches Joe B. Hall and Orlando "Tubby" Smith, as well as former player and athletic director C.M. Newton, add a different perspective to that of the players. Their reminiscences provide a glimpse into the personal lives of some of the program's most beloved figures.
Brunk has given former Wildcats a chance to put names to those who meant the most to them during their tenure at Kentucky. Many highlight the program's behind-the-scenes figures, like assistant coaches Harry Lancaster, Dick Parsons and Herb Sendek. Others praise the support staff, including Mandy Polley (now Mandy Brajuha), UK's former assistant media relations director; Helen King, the first permanent director of the alumni association who coordinated letter-writing campaigns to recruits; and Marta McMackin, administrative assistant to four consecutive head coaches. Perhaps no figure outside of the coaching staff is mentioned more often than "Mr. Wildcat" Bill Keightley, whether for opening up the gym for Kyle Macy when he wasn't allowed to travel with the team or for providing a shoulder for Jack "Goose" Givens to cry on when he had a bad game.
Many mention their parents, their high school coaches and their teammates. Others recount less obvious figures who touched their lives at UK. Ed Beck recalls the kindness that Governor A.B. "Happy" Chandler showed him after his wife Billie died of cancer following the 1956–57 season. Charles "Cotton" Nash credits former Western Kentucky judge Ralph Smith for getting him started in the Standardbred business, and Jeff Shepherd calls Max Appel, former director of the Fellowship of Christian Athletes for Central Kentucky," always positive, always smiling, always uplifting."
While memories of on-the-court heroics can be found in "Wildcat Memories," the book is about more than just basketball. As the program's all-time leading scorer, Dan Issel, says, "It contains reflections on life lessons, character, working through adversity, thoughts about what makes Kentucky unique from a cultural standpoint, and memories about people who helped the former players and coaches interviewed for this book find their way in life." As Wildcat fans camp out to get their treasured tickets to Big Blue Madness and Coach John Calipari's team prepares to take to the court again this season, Brunk has produced the ideal collection for fans of a team that transcends its sport.
Kentucky readers can hear more about the UK basketball legends' thoughts chronicled in "Wildcat Memories" in several talks and book signings scheduled for author Doug Brunk, an award-winning journalist who has written hundreds of articles for trade and consumer publications. The times and locations for these events are:
· 7 p.m. Tuesday, Oct. 7, at Joseph-Beth Booksellers, in Lexington;
· 6 p.m. Wednesday, Oct. 8, at the Filson Historical Society, in Louisville, Kentucky;
· 7 p.m. Thursday, Oct. 9, at Joseph-Beth Booksellers, in Crestview Hills, Kentucky; and
· 5 p.m. Friday, Oct. 10, at Barnes and Noble, in Elizabethtown, Kentucky.
In addition, Brunk will be available to sign books at the Kentucky Book Fair beginning 9 a.m. Saturday, Nov. 15, in Frankfort, Kentucky.
UPK is the scholarly publisher for the Commonwealth of Kentucky, representing a consortium that now includes all of the state universities, five private colleges and two historical societies. Led by Director Stephen Wrinn, its editorial program focuses on the humanities and the social sciences. Offices for the administrative, editorial, production and marketing departments of the press are found at UK, which provides financial support toward the operating expenses of the publishing operation.
MEDIA CONTACT: Whitney Hale, 859-257-8716; whitney.hale@uky.edu