BreakShuttle Expands to St. Louis, Paducah; Keeps Existing Routes to Atlanta, Chicago, Cleveland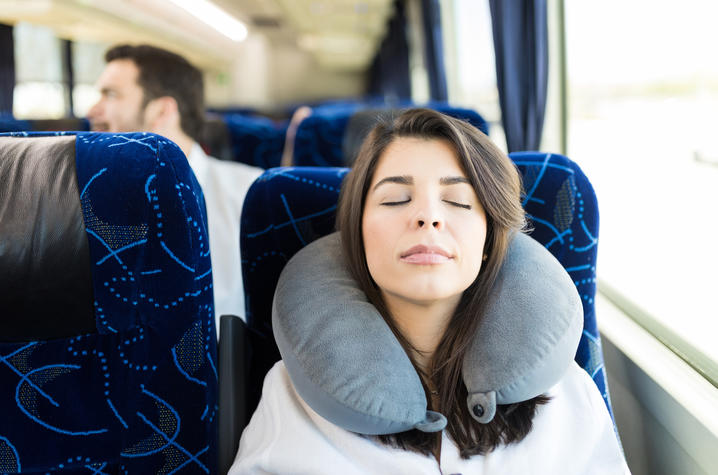 LEXINGTON, Ky. (Sept. 19, 2019) — BreakShuttle, the nation's largest provider of college break transportation services, is expanding its route offerings this year for the University of Kentucky community. Two new charter bus routes include St. Louis with a stop in Evansville, Indiana, and a route to Paducah, Kentucky, with a stop in Nortonville/Madisonville, Kentucky. Both routes are offered during Thanksgiving and Spring Break. 
BreakShuttle works in partnership with University of Kentucky Transportation Services to offer trips from campus to home and back during Thanksgiving, Winter and Spring breaks. The service offers transportation along five routes to Atlanta, Chicago, Cleveland, St. Louis and Paducah.
2019-2020 Schedule
The Thanksgiving BreakShuttle service is scheduled to depart from campus Tuesday, Nov. 26, and return Sunday, Dec. 1. Winter Break service will depart campus Friday, Dec. 20, and return Sunday, Jan. 12, 2020. Spring Break service will depart Friday, March 13, 2020, and return to Lexington Sunday, March 22, 2020. 
Route Information
The Atlanta BreakShuttle route includes stops at Knoxville and Chattanooga, Tennessee, and Kennesaw, Georgia. The Chicago BreakShuttle route includes stops at Indianapolis, Lafayette and Merrillville, Indiana, and Naperville, Illinois. The Cleveland BreakShuttle route includes stops at Dayton, Columbus and Medina, Ohio. The St. Louis route includes a stop in Johnson Township, Indiana, and runs for Thanksgiving and Spring Break only. The Paducah route includes a stop in Madisonville and runs for Thanksgiving and Spring Break only.
BreakShuttle's vehicles depart from Kroger Field, close to the entrance of the Green Lot. Students can use the campus Blue or White Routes to get to Kroger Field on the day the charter buses are scheduled to leave. 
Those returning to Kroger Field from Thanksgiving break will be able to take the Yellow Route back to the broader campus on Sunday, Dec. 1.
More information about schedules, prices and links to purchase tickets, can be found here. Please note that all tickets are for one-way travel. Roundtrip travel requires purchasing two different tickets. Discount codes are available for those who sign up for email notifications.
Students who plan to travel by air during Spring Break can also take advantage of a separate service offered through UK Transportation Services. Airport Shuttles are provided free-of-charge from campus to Blue Grass Airport (LEX), Louisville International Airport (SDF) and the Cincinnati/Northern Kentucky International Airport (CVG). More details about Airport Shuttles can be found h­ere.