Coach Cal to Appear on ESPN Special About MLK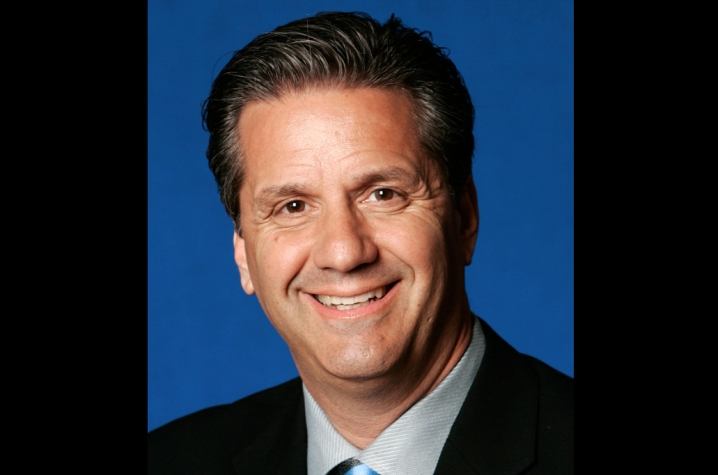 LEXINGTON, Ky. (Jan. 13, 2011) — University of Kentucky men's basketball head coach John Calipari will be participating in a "National Town Hall Meeting" on ESPN this Friday, Jan. 14, from 6-8 p.m. The two-hour special is part of the cable sports network's week-long series, "Content of Character," in honor of Martin Luther King, Jr. Day on Monday, Jan. 17.
Hosted by Good Morning America's Robin Roberts and Outside the Lines' Bob Ley, this two-hour special discussion will focus on the topic of the current image of the black athlete.  Movie producer and noted sports fan Spike Lee will serve as executive producer and as one of the panelists, live from the New Ebenezer Baptist Church in Atlanta, Dr. King's spiritual home. The panel will consist of athletes, coaches and entertainers including ESPN commentator Michael Wilbon, Coach Calipari, current WNBA Tulsa Shock player and world champion track & field athlete Marion Jones and former University of Miami football coach Randy Shannon.  John Legend's newly recorded cover of Harold Melvin's "Wake Up Everybody," with vocals by Melanie Fiona and Common, will be used as the theme music.
ESPN.com's comprehensive coverage of the National Town Hall Meeting will be highlighted by reports in the Cover It Live chat room – blogging and answering fans questions, some as part of the televised event. Cover It Live participants include JA Adande, LZ Granderson, Jemele Hill, Amy Nelson, Rick Reilly and Gene Wojciechowski.