Gatton MBA Students Earn SCOR Certification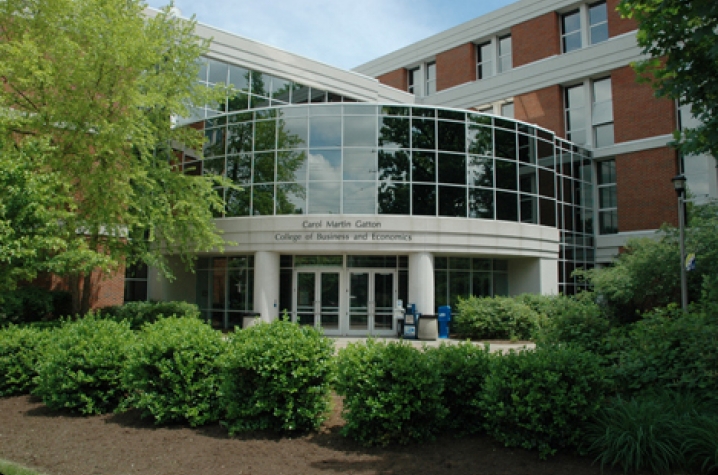 LEXINGTON, Ky. (May 27, 2011) – 30 students in the one-year MBA program in the University of Kentucky Gatton College of Business and Economics have earned Supply-Chain Operations Reference (SCOR) certification, signifying attainment of a series of core competencies as outlined by a prestigious worldwide organization.
Supply Chain Management is defined as the management of a network of interconnected businesses involved in the ultimate provision of product and service packages required by end customers.
What this really translates to is one of the indispensable elements involved in running any successful business enterprise, hence the significance of (SCOR) certification.
The Supply-Chain Council (SCC), a global not-for-profit consortium and owner of the Supply-Chain Operations Reference (SCOR) Model, launched its SCOR Certification Program for supply chain professionals three years ago.
"The competitive business environment requires that supply chain management students possess practical problem-solving skills in order to secure professional placement and ensure initial career success upon graduation," said Scott Ellis, assistant professor of supply chain management in the Gatton College and faculty member in the MBA program.
Ellis, who has done considerable research on the topic and has been published extensively, is a big proponent of the integration of SCOR training and certification into supply chain management course curricula.  "SCOR offers a means through which students can develop critical thinking skills that underlie cross-functional and inter-organization process improvement and, ultimately, business performance.  This significantly enhances students' ability to solve real-world problems," said Ellis.
Global supply chain directors for major corporations strongly endorse (SCOR) certification because it ensures that everyone who uses this model speaks the same language, uses the same metrics, has the same understanding, and shares the same supply-chain concepts.
Gatton's cutting-edge, immersive One-Year MBA program takes place over 43 weeks, running from early July through early June. It is positioned for both business and non-business graduates.
The 30 students who attained SCOR Certification are: Brent M. White, Holland M. Sutton, George Childress, Garrett J. Ebel, James D. Neeley, Frederick Fisher, Brett L. Faulkner, Elizabeth Blackey, Kelcy H. Monday, Clayton A. Cross, William J. Wright, Michael Burchett, Jacob R. Carey, Joseph T. Fisher, Sean A. Hansrote, Daniel M. Eggers, Weslee S. Hall, Catherine Peak, Eric Ellis, Naveen Chalasani, Jeremy S. Elias, Benjamin Osei, Thomas Ringness, Hannah L. Kerr, Anthony Sharpe, Jason L. Darling, John A. Lindsey, Jessica Strayer, Matias J. Carcamo, and John E.A. Brown.
CONTACT:  Carl Nathe, (859) 257-1754, ext. 238; or Michele Sparks, (859) 257-0040.