Mary Vosevich Named VP for Facilities Management at UK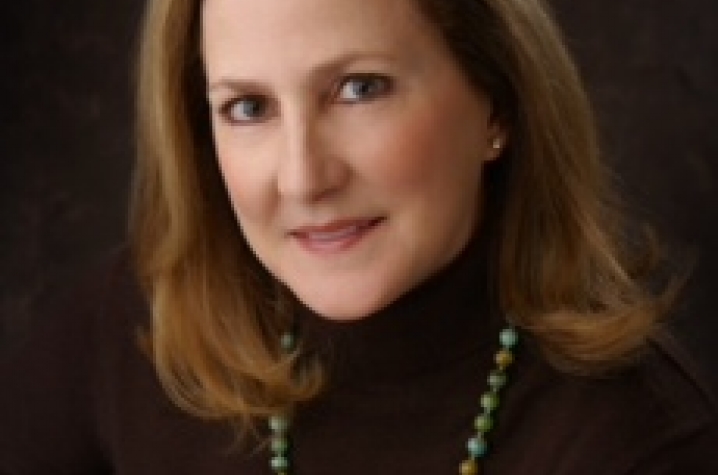 LEXINGTON, Ky. (July 21, 2014) — University of Kentucky President Eli Capilouto Monday announced that Mary S. Vosevich will be UK's new vice president for facilities management.
She will start Sept. 1. She replaces Bob Wiseman, who retired from the university in June.
Vosevich has nearly 30 years of experience in facilities management at two universities. She is currently director of the physical plant department and vice president for Lobo Energy Inc. at the University of New Mexico, a flagship institution with more than 27,000 students on its main campus and more than 21,000 employees throughout the state. At UK, Vosevich will oversee gross building assets of $2.2 billion. Currently, UK is underway — or about to begin — $1 billion in capital construction projects.
"In Mary Vosevich, we have found someone with the right blend of extensive facilities management experience and a deep understanding of public higher education," Capilouto said. "We are in a period of tremendous renewal and revitalization at UK. Mary is precisely the right person to serve as a steward of our critically important infrastructure while helping us continue and expand upon that momentum."
"We conducted an extensive national search to find the right person to help us continue our campus transformation," said Eric N. Monday, executive vice president for finance and administration at UK. "While visiting UK a few weeks ago, she met with a number of university officials and staff, all of whom were impressed with her experience, knowledge and vision for facilities management — a critical part of the ongoing revitalization of our campus underway right now. I'm confident that Mary will join an already outstanding team at UK and will build upon the important work we are doing together."
In her current position, Vosevich manages all the physical facilities at the University of New Mexico as well as a department of 500 staff with an annual budget of $70 million. Among many responsibilities, Mary manages and leads UNM's capital renewal and infrastructure projects, including Lobo Energy Inc., a $63 million business plan to upgrade campus utilities and infrastructure. She also leads UNM's sustainability and conservation efforts, which have reduced energy consumption by 20 percent since 2008.  The University of New Mexico has been selected to receive the Award for Excellence, APPA's most prestigious institutional award, recognizing outstanding achievement in facilities management.
She also has been a leader in a variety of professional and civic organizations, including serving as president of the APPA, the international association for educational facilities management.
Throughout her career in higher education, at both UNM and the University of Missouri-St. Louis, Vosevich has worked in virtually every facet of facilities management, including environmental, grounds and transportation services. Vosevich has a bachelor's degree from the University of Missouri at Columbia and an MBA from the University of New Mexico.
"The University of Kentucky is an institution with tremendous momentum and a deep connection to students and the Commonwealth of Kentucky. You can see it everywhere on the campus. Nearly $1 billion of capital construction is underway or about to begin and nearly all of it is self-financed," Vosevich said. "I'm excited to join a team so committed to utilizing infrastructure as a way to maximize student success as well as the research and service missions of an institution so important to the state's future."