McIntosh a Dedicated and Multi-Talented Wildcat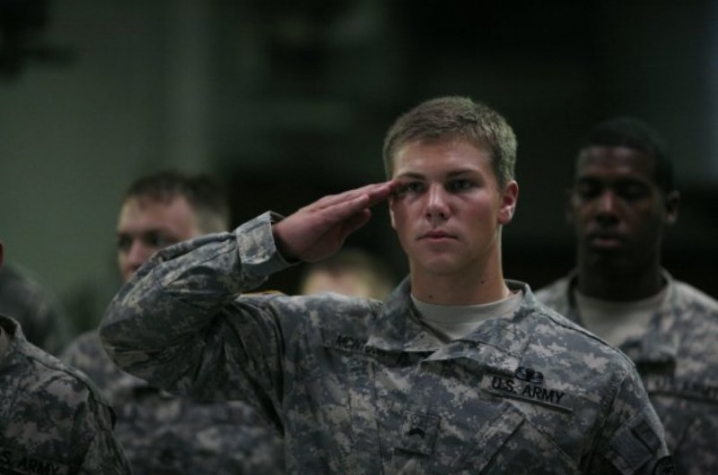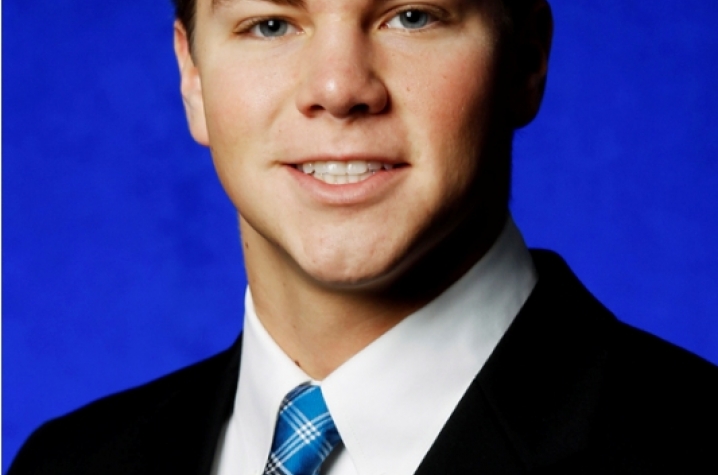 LEXINGTON, Ky. (Jan 7, 2011) − WARNING: You may get tired out reading this story.
Student … Football player … Army ROTC candidate … Phi Delta Theta fraternity brother … And that's just for starters when you are talking about University of Kentucky sophomore Craig McIntosh of Lexington.
[IMAGE2]A native of Lexington, McIntosh graduated from Lexington Christian Academy (LCA) and entered UK in the fall of 2008 on an Army ROTC scholarship. This seemed natural enough, since Craig has three uncles who served as infantry officers.
McIntosh did not play football as a UK freshman, but the successful experience the former all-state soccer player had during his one season of handling placekicking duties as a senior at LCA stuck in his mind. So, in August of 2009, he reported to the Wildcats' football camp, hoping to make the team as a walk-on. Not only did he earn a spot on the roster, he handled kickoff duties for the team beginning with the fourth game of the season, being named National Kickoff Specialist of the Week for his performance against Vanderbilt later that season.
An example of a typical Tuesday for McIntosh during the fall semester would leave many of us gasping for air and looking for a place to take a nap.  Yet, Craig maintains that Tuesdays are not bad at all.
"It's really not too hard for me," said McIntosh. "Got up at 6:15 this morning, ate breakfast, reported to the Nutter Training Center at 7 for football meetings, then practice for two hours. After that, a break for lunch, one class this afternoon and then a two-and-a-half hour class tonight at 6."
So, that's a comparatively light day for McIntosh. Factor in an academic load totaling 15 hours per week, required ROTC physical training, football, and commitment to his fraternity (his older brother, Scott, was in Phi Delta Theta at UK) activities, you know this young man sleeps well at night.
McIntosh's military training extends beyond the fall and spring semesters. In the summer of 2009, he attended airborne school, then participated in underwater combat training this past summer, before returning to campus to workout with his Wildcat football teammates.
"I understand and my family understands, the commitment to serve my country," said McIntosh. "When the time comes, I'm confident I will be ready to step up and lead or follow in any way that is needed, in order to secure our freedom."
Majoring in exercise science, part of UK's program in kinesiology and health promotion, McIntosh is scheduled to graduate in December of 2012, which will allow him to continue playing football through his senior season, as well as earning his bachelor's degree and a commission as a second lieutenant in the U.S. Army.
So, what kindled Craig's love for, and outstanding skills in, football placekicking -- handling kickoffs, extra points, and field goals?
"In high school, I attended two kicking camps put on by (NFL legend) Ray Guy," said McIntosh. "And, before I tried out at UK, Len Cox, who coaches kickers at Henry Clay High School in Lexington, helped me a great deal, especially with my kickoffs."
When he comes on to the field for extra point and field goal attempts, McIntosh credits holder Randall Cobb, long snapper J.J. Helton, and the other eight men on the field for helping him to be successful.
The Wildcats are in a postseason bowl game for the fifth consecutive year, taking on Pittsburgh in the BBVA Compass Bowl in Birmingham, Alabama on January 8th. The right leg of Craig McIntosh almost certainly will play an important role as UK tries to nail down its fifth straight winning season.