Participate in DEI Campus Multicultural Space Survey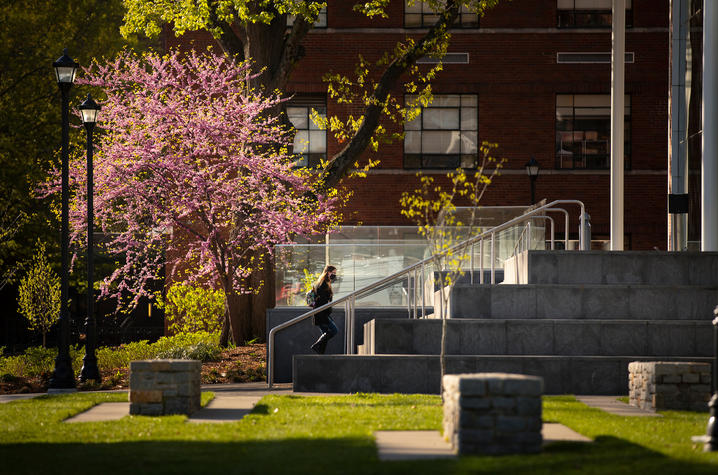 LEXINGTON, Ky. ( April 20, 2021) — University of Kentucky faculty, staff and students are being encouraged to take a survey to help inform development of a campus plan for more inclusive and equitable space on campus. Please see the email below sent to the campus community yesterday from interim Vice President for Institutional Diversity George Wright, Vice President for Facilities Management Mary Vosevich and interim Assistant Vice President for Auxiliaries Andrew Smith.
Dear Campus Community,
Over the last eight months, hundreds of members of the campus community have engaged in work related to the university's diversity, equity and inclusion (DEI) implementation plan. Representing diverse areas and needs across the campus, it is as massive and comprehensive a process as any ever undertaken at UK.
As part of this plan, we are focusing on the use of campus space. We know that space plays an important part in our academic and social experiences, and that's why we're working with best-in-class consulting firm Sasaki to implement a more inclusive, equitable and barrier-free environment.
To that end, we would like to get feedback from our students, faculty and staff about indoor and outdoor spaces across the university's campus. Specifically, we want to know how the spaces are used, if they are welcoming and if there is interest in a multicultural space on campus.
Share Your Opinion
The survey is comprised of two parts and is intended to assess how physical elements of the campus may affect feelings of belonging and inclusion.
The first part is focused on current experience. An interactive mapping tool allows you to indicate where you spend time on campus for different activities and how you move through the campus.  
The second part is a questionnaire focused on defining your sense of belonging at UK and identifying potential needs for a multicultural space on campus.
Take the survey and find more detailed survey instructions here. For the text-based survey, visit this page.
Important Things to Know
Please note that you will be asked to log in with your linkblue ID to verify your association with UK before accessing the survey. To ensure your privacy and anonymity, no identifying information will be attached to your survey response.
The survey will also include a set of demographic questions, but be assured that responses will be completely anonymous. Ultimately, survey results will be aggregated to reveal patterns of current use, as well as challenges and opportunities for making the campus a more inclusive space.
If you need accommodations to complete the survey, we are here to help. We can provide hard copies or translated copies of the survey if needed. You can email dei@uky.edu or call 859-257-5914 for assistance.
The survey will remain open until Friday, April 30, at 11:59 p.m. (EST) and should take approximately 20 minutes to complete.
If you have any questions or comments, please send them to dei@uky.edu.
Thank you for participating in this important survey. We look forward to your feedback.
George Wright  Interim Vice President for Institutional Diversity
Mary Vosevich  Vice President for Facilities Management
Andrew Smith  Interim Assistant Vice President for Auxiliaries