UK Open and Operating on a Regular Schedule Jan. 17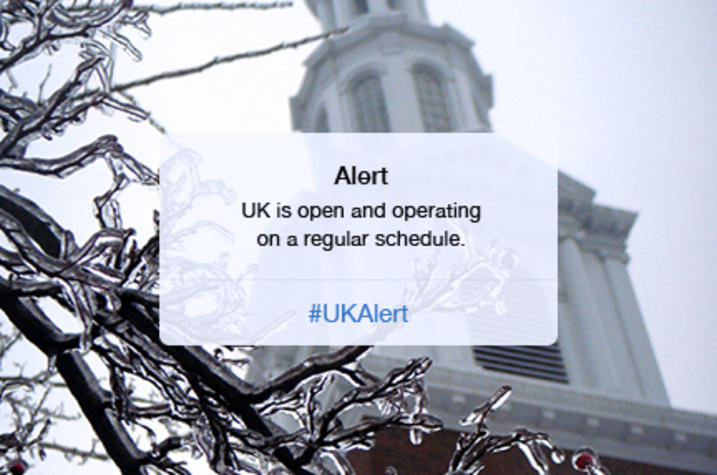 LEXINGTON, Ky. (Jan. 17, 2018) — The University of Kentucky is operating on a normal schedule today, Wednesday, Jan. 17, 2018.  Classes will take place at their scheduled times, and offices, clinics and other campus services will be open on a regular schedule. 
UK Physical Plant and UK Housing crews have been working to clear sidewalks and parking lots on campus.  As always in winter weather, please use precautions when traveling by vehicle or foot and dress appropriately for the cold temperatures.  Here are winter walking safety tips from UK Environmental Health and Safety: http://ehs.uky.edu/docs/pdf/ohs_winter_walking_safety_tips_0001.pdf.