UK Wins Big Blue Crush Blood Drive Battle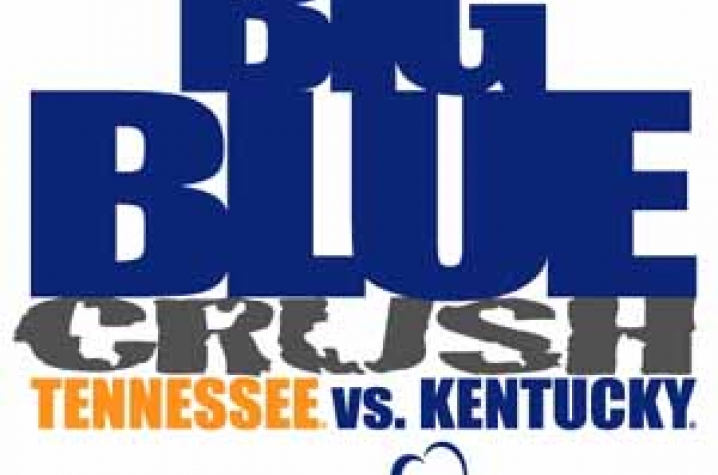 LEXINGTON, Ky. (Nov. 23, 2010) — Just as Coach Joker Phillips had predicted, last week was Operation Win for Kentucky blood donors.  For the first time since 2002, Kentucky won the blood battle against Tennessee.
Kentucky outscored Tennessee 3,503 to 2,954.  Kentucky's total score broke the Big Blue Crush record of 3,482 donors in 1999.
Kentucky Blood Center (KBC) officials thank all the donors and blood drive volunteers who helped take back the Big Blue Crush trophy for the first time in eight years. The trophy presentation for the 23rd annual Big Blue Crush will be conducted during the Kentucky-Tennessee football game Nov. 27 in Knoxville.
Although Big Blue Crush is a friendly blood battle between the Cats and the Vols, it's also about saving lives. The blood collected during Crush ensures enough blood is on the shelves for the thousands of Kentuckians or Volunteers who will require transfusions during the holidays.
About KBC
Kentucky Blood Center, the largest FDA licensed blood bank headquartered in Kentucky, is a non-profit organization dedicated to ensuring a safe, adequate blood supply for patients at nearly 70 Kentucky hospitals and clinics in more than 60 counties. KBC relies on volunteers to collect 400 pints of blood per day to meet area patients' needs. Over the last year KBC distributed nearly 130,000 blood components.
Visit Kentucky Blood Center at www.kybloodcenter.org or become a friend on Facebook at http://www.facebook.com/kybloodcenter.