Markey Unveils New Inpatient Floor in UK Chandler Hospital Pavilion A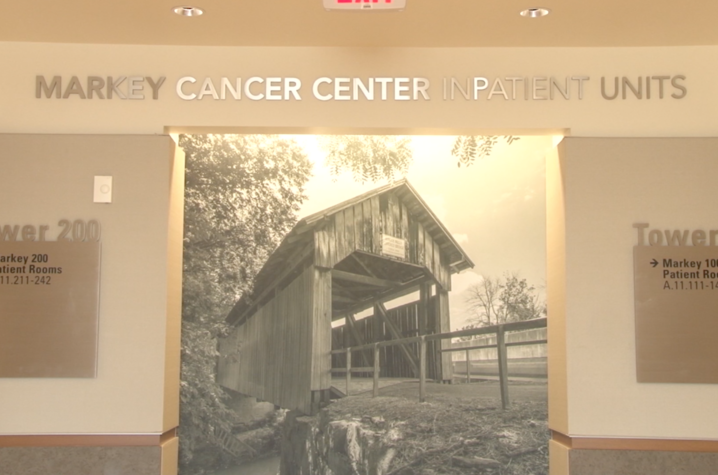 LEXINGTON, Ky. (Dec. 8, 2017) – The University of Kentucky Markey Cancer Center will officially unveil its new inpatient floor on the 11th floor of the Albert B. Chandler Hospital Pavilion A today at 10 a.m.
The new floor has a unit in each tower. Tower 100 houses the James and Gay Hardymon Patient Care Unit, a 31-bed unit for medical and surgical oncology patients. Tower 200 is home to the Darley Blood and Marrow Transplantation Unit, a 32-bed unit for bone marrow transplant and patients with blood cancers. Between the two units, eight new cancer inpatient beds have been added.
Check back after 10 a.m. for updated story and video.