UK Animal and Food Sciences Names Distinguished Alumnus, Hall of Fame Inductee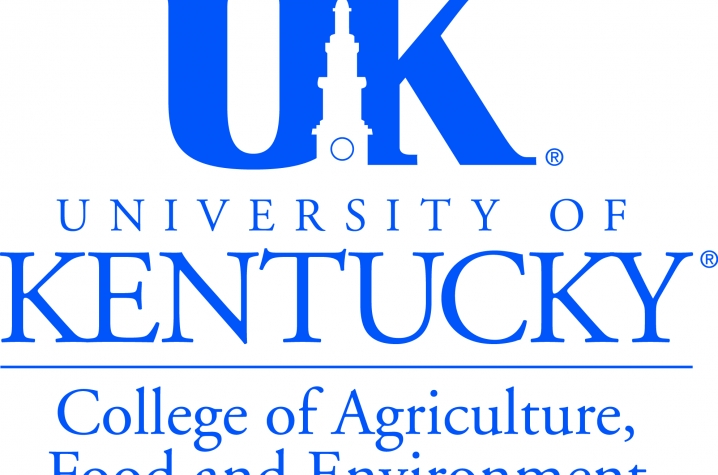 LEXINGTON, Ky. (Oct. 1, 2015) — The University of Kentucky College of Agriculture, Food and Environment's Department of Animal and Food Sciences is recognizing two individuals who have been big supporters of Kentucky animal agriculture for decades.
David Switzer is the 2015 Distinguished Alumnus. Switzer, a 1967 graduate of the college, has been associated with the Thoroughbred industry for more than 50 years, working in both racing and breeding. For 21 years, he was the executive director of the Kentucky Thoroughbred Association (KTA) and the Kentucky Thoroughbred Owners and Breeders Association. He retired in 2014 and soon after began serving as a lobbyist for Keeneland Association and the KTA, where he continues to advocate for agriculture.
"Many people may not know that David serves agriculture beyond the horse industry," said Richard Coffey, UK Department of Animal and Food Sciences department chair. "He recognizes that everyone in agriculture must be united to keep the rural quality of the Bluegrass. He's served on many task forces to promote all agriculture in the region. David also continually supports the college's mission in many ways. He is a prominent industry stakeholder who also understands the university world."
Over the years, Swizer has advocated for issues that affect the College of Agriculture, Food and Environment. He was a lead supporter of the capital project for the expansion of the UK Veterinary Diagnostic Laboratory, serving on its initial industry advisory planning committee and its present day industry advisory committee. He joined with the Kentucky Cattlemen's Association, Farm Bureau and other key agricultural organizations to secure funding for the center and was instrumental in the project finally gaining full approval in 2008. This was key to the college, as the UK VDL has the highest equine necropsy caseload in the world, and one of the top five in cattle.
Switzer received the Friend of the UK Equine Initiative Award in 2006 and was inducted into the UK CAFE Hall of Distinguished Alumni in 2012, the highest award the college bestows.
Gary T. Lane is the 2015 UK Department of Animal and Food Sciences Hall of Fame inductee. After growing up on a dairy and row crop farm in Central Kentucky, Lane graduated from Lindsey Wilson Jr. College in Columbia in 1961 and received a bachelor's degree in agriculture from Berea College in 1963. He then earned a master's and a doctoral degree from Purdue University before joining the faculty at Texas A&M University. During his tenure at TAMU, he taught undergraduate and graduate courses in animal nutrition, dairy science and dairy production.
In 1977, Lane came to UK to fill the role of dairy extension specialist. During his tenure at UK, he served as dairy section leader and overall extension leader for the Department of Animal and Food Sciences. Lane left UK in 1986 to become a nutritionist and director of technical service at Burkmann Feeds in Danville. At the time, the company was small and had one mill and one company store in Central Kentucky. During his 20 years of service, Lane helped the company grow to nine feed mills and five company stores. Today Burkmann Feeds sells feed throughout most of Kentucky and has expanded to Tennessee. He retired in 2006 but continues to work part time.
"Gary has served the animal science profession in many ways and has been a powerful leader, teacher and manager," Coffey said. "Any organization he's been a part of has grown or become more secure and meaningful. He's been a friend to the college and to agriculture for decades."
He has been involved in a number of other national and state activities, including the organization of the North American Livestock Exposition dairy judging contest and participation on state and local livestock teams to promote animal agriculture in Kentucky. Lane was instrumental in the formation of the Kentucky Dairy Development Council in 2005, consisting of dairy producers and allied industry members.
Switzer and Lane will be recognized at the UK Department of Animal and Food Sciences Reunion at 5:30 p.m. Friday, Oct. 2, in the Roundup Tent near the E.S. Good Barn, Lexington campus. Organizers welcome anyone who graduated or has a connection to the department to attend with their families for $10 per person. For more information, visit the Ag Roundup website http://alumni.ca.uky.edu/Roundup. 
MEDIA CONTACT: Aimee Nielson, 859-257-7707