UK Hoops Guide is Best in Nation - Again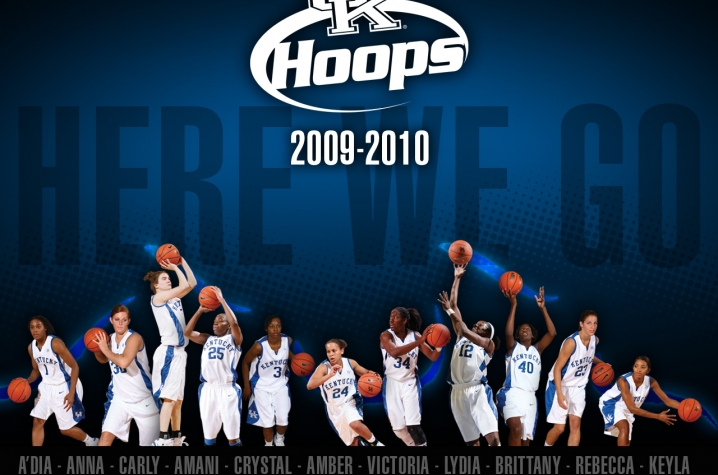 LEXINGTON, Ky. (June 24, 2010) – The Kentucky women's basketball media guide has been judged "Best in the Nation" in the 2009-10 College Sports Information Directors of America Publications Contest. It marks the second-straight year the guide has received top honors.

The 208-page publication was written and edited by Associate Media Relations Director Susan Lax and designed by Creative Director Kim Troxall. UK Athletics photographer David Coyle and his staff provided the photos.

The women's basketball media guide has finished "First in the District" four out of the last five years while also earning "Best in the Nation" and "Best Cover" in 2008-09.  UK is in District 4 which is comprised of schools from Kentucky, Michigan, Ohio, Tennessee and Alabama.

National Results
1. Kentucky (Susan Lax, Kim Troxall, David Coyle)
2. West Virginia (West Virginia sports communications)
3. Tennessee (Debby Jennings, Eric Trainer, Marcus Dittmer)
4. Kansas State (Randy Peterson, Ron Cook)
5. Miami (Fla.) (Scott Zavitz, Etta Schaller)
6. Louisville (Kimberli A. Pemberton)
7. Oklahoma (Jared Thompson, Scott Matthews)
8. (tie) Illinois (Derek Neal, Victor Cortez)
Virginia Tech (Torye Hurst, Allison Jarnagin, David Knachel)