UPK Author Recognized by Kentucky Historical Society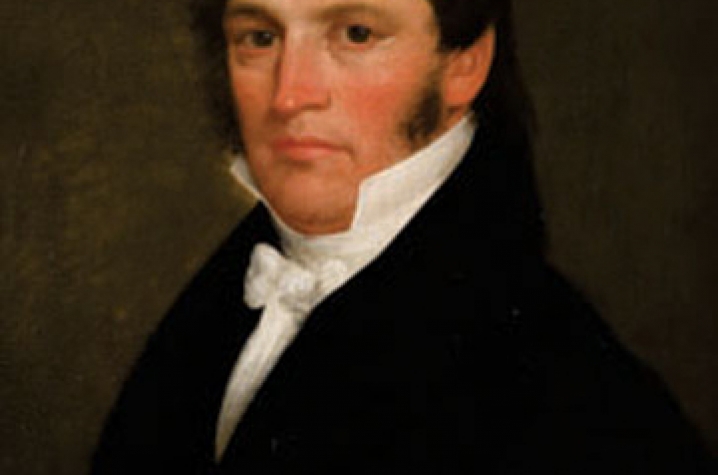 LEXINGTON, Ky. (Nov. 17, 2011) − University Press of Kentucky author Estill Curtis Pennington was selected as the recipient of a 2011 Kentucky Historical Society's General Award for his book, "Lessons in Likeness: Portrait Painters in Kentucky and the Ohio River Valley, 1802-1920."
The Kentucky Historical Society gives five General Awards each year to projects with varying budget sizes. Pennington received his award in category D (projects with a budget between $50,001 and $100,000) in recognition of his exemplary historical publication. He accepted the award at the Kentucky History Celebration at the Old State Capitol in Frankfort on Friday, Nov. 11.
In "Lessons in Likeness: Portrait Painters in Kentucky and the Ohio River Valley, 1802–1920," Pennington identifies portrait artists who were active in Kentucky and the Ohio River Valley between 1802 and 1920. With the help of the Filson Historical Society's Cultural Chronology, he includes samples of each artist's work and discusses the significant artworks and events that determined the tastes and styles of the period. "Lessons in Likeness" provides a comprehensive study of painters in the Kentucky and Ohio Valley regions and their individual contributions to post-Civil War American art.
Estill Curtis Pennington has served in curatorial capacities for the Archives of American Art, National Portrait Gallery, Lauren Rogers Museum of Art, New Orleans Museum of Art, and Morris Museum of Art. His previous publications include "William Edward West, 1788–1857, Kentucky Painter" and "Kentucky: The Master Painters from the Frontier Era to the Great Depression."
Offices for the administrative, editorial, production and marketing departments of UPK are found at UK, which provides financial support toward the operating expenses of the publishing operation. For more on the press, visit them online at www.kentuckypress.com.        
MEDIA CONTACT: Whitney Hale, (859) 257-1754 ext. 229, Whitney.Hale@uky.edu