Industry, Academic Leaders Appointed to UK CAER Advisory Board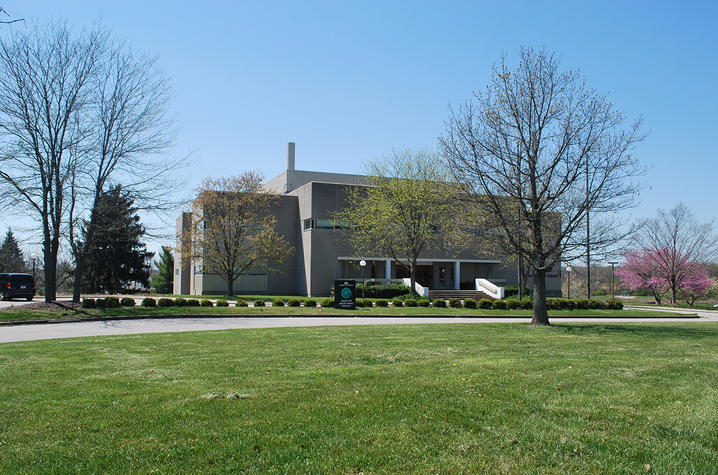 LEXINGTON, Ky. (March 8, 2017) — Twenty-four experts from industry, academia and government have accepted appointments to serve on the University of Kentucky Center for Applied Energy Research (CAER) Advisory Board. The advisory board, which will meet in April 2017, provides counsel and guidance to the center about emerging trends in energy research and development.
"I thank all of the advisory board members for their willingness to serve," said Rodney Andrews, director of CAER. "The depth and breadth of expertise will provide the center and our research teams with valuable, strategic insight."
Since 1977, CAER has served as one of the nation's premier energy research and development institutes, collaborating with companies and government agencies to help maximize Kentucky's — and the nation's — energy resources.
From discovering carbon capture technologies to developing new uses for coal combustion byproducts and working to expand energy and manufacturing options through the development of renewable biofuels, carbon fiber materials, novel energy storage and solar technology, CAER's scientists and investigators are focused on solving energy problems facing communities across the Commonwealth of Kentucky, the nation and around the world.
Robert Addington, retired, energy executive and entrepreneur;
Kentucky State Representative Rocky Adkins;
Kentucky State Senator Jared Carpenter;                                           
Joe Craft, president and CEO, Alliance Resource Partners L.P.;                                 
David Drake, CAER Advisory Board chair; retired, energy executive;
Brian Goodall, vice president, Valicor Renewables and Valicor Nutraceuticals;
William Haneberg, director, Kentucky Geological Survey;   
Greg Higdon, president and CEO, Kentucky Association of Manufacturers;
Rick Honaker, chair, UK Department of Mining Engineering;
George Huber, Harvey D. Spangler Professor, University of Wisconsin-Madison;
Mark Meier, chair, UK Department of Chemistry;                                         
Kevin Mussler, vice president, CMTA Inc.;                                                                   
Michael Portwood, president, Minova-Americas;                                                      
Keith Roberts, Materials and Structures Technology Area lead, AMRDEC;
Warren Schimpf, technical advisory, Advanced Fiber Technologies Inc.;
Sara Smith, president, Smith Management Group;                                                   
Charles G. Snavely, secretary, Kentucky Energy and Environment Cabinet;        
James J. (Jerry) Spivey, James M. Shivers Professor, Louisiana State University;
Richard Sturgill, CEO, BPM Lumber LLC;
Paul Thompson, president and chief operating officer, LG&E and KU Energy LLC;                   
Brad Toon, senior management consultant, Sargent & Lundy;                             
Mitzi R. Vernon, dean and professor, UK College of Design;           
Robert H. Wombles, vice president of Global Customer Technical Service, Koppers Inc.;
John Wright, executive vice president, Owensboro Grain Co.