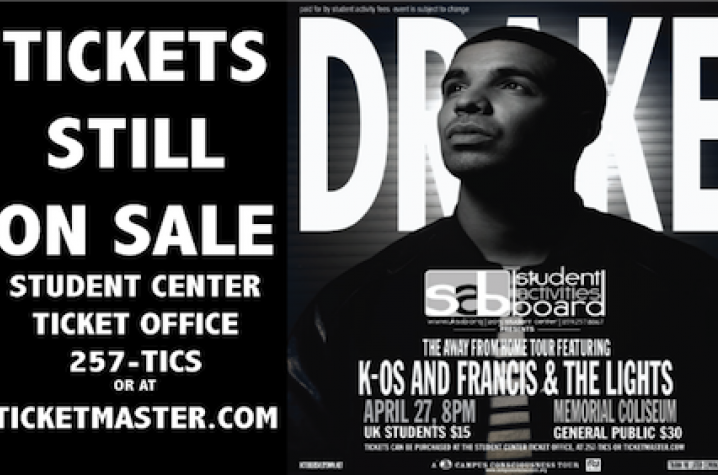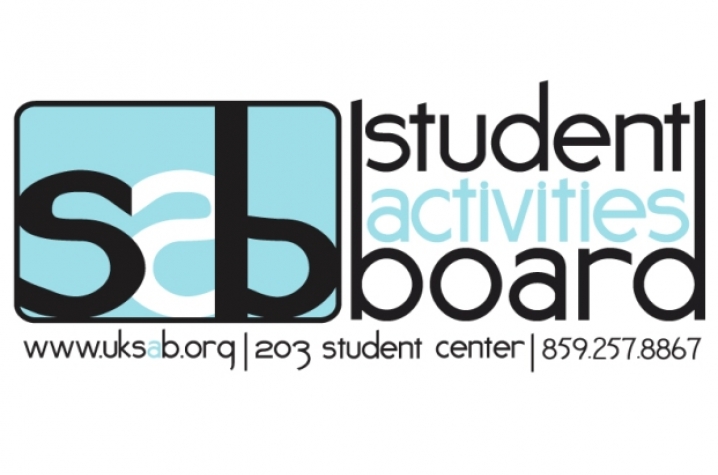 LEXINGTON, Ky. (April 8, 2010) – "Last name Ever, first name Greatest" - a line from hip-hop recording artist Drake's hit song "Forever" describes perfectly this year's UK Student Activities Board (SAB) spring concert! At 8 p.m. Tuesday, April 27, Drake will be taking the stage with openers Francis and the Lights and K-OS in Memorial Coliseum. This concert is part of the Spring Concert Series sponsored by SAB.
Aubrey Drake Graham gained fame from his role as Jimmy Brooks on the show "Degrassi: The Next Generation" from 2001-2009. He started getting involved with music in 2006 and released several mix tapes. His tape "So Far Gone" was released in 2009 and earned him international recognition including an MTV Video Music Award, two Grammy nominations and four Juno award nominations.
He is shooting to the top of the billboard charts; his singles "Best I Ever Had" and "Every Girl" appeared in the Top 10 of Billboard's Hot 100 List, and he has performed with various hip-hop legends including Lil' Wayne, Kanye West and Eminem. His first full length album "Thank Me Later" will be released by Cash Money and Interscope records June 15, 2010.
Tickets are still available for this event! Tickets are $15 for UK students with a valid student ID and $30 for the general public. Student tickets can be purchased from the UK Student Center Ticket Office on weekdays from 10 a.m. to 5 p.m. General admission tickets can be bought at any Ticketmaster location or online at www.ticketmaster.com.
For more information on this event or the Student Activities Board please visit www.uksab.org.