UK College of Pharmacy, Kindred Healthcare Renew Partnership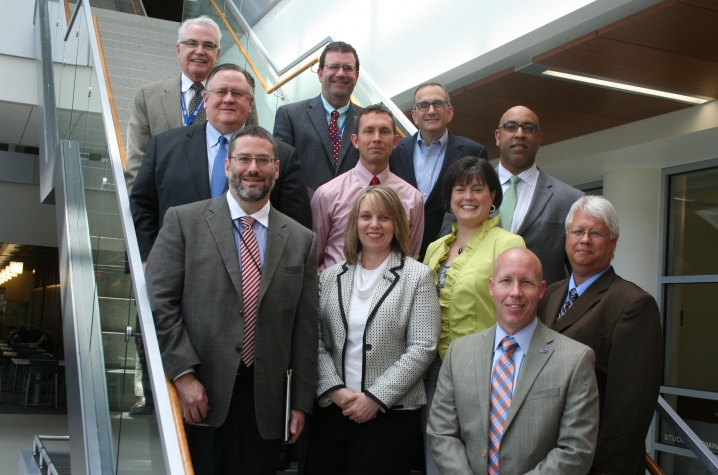 LEXINGTON, Ky. (June 5, 2014) — In 2013, the University of Kentucky College of Pharmacy and Louisville-based Kindred Healthcare, Inc. forged an innovative, collaborative partnership that provided a pharmacy scholar with a unique glimpse into the future of health care through the creation of the UK College of Pharmacy/Kindred Healthcare Executive Pharmacy Fellowship.   
The fellowship allows the fellow the opportunity to engage two world-class health care organizations in an executive training program at Kindred Healthcare focused on transitional care delivery methods, practice, and research.
UK and Kindred have extended their partnership and added two fellow positions to the program. 
"As Kindred Healthcare continues to execute on its Continue the Care Strategy, the evaluation and implementation of medication-use initiatives across our post-acute care continuum are becoming increasingly important," said James Poullard, divisional vice president of pharmacy services for Kindred Healthcare. "The early success of the program demonstrated that developing future pharmacy leaders in the area of post-acute transitional care pharmacy practice is essential to evolving pharmacy's academic agenda around post-acute care and is also critical to overcoming medication use challenges in the post acute care continuum." 
"The College is proud to continue its partnership with Kindred Healthcare," said Timothy S. Tracy, dean of the UK College of Pharmacy. "The fact that this unique partnership is already expanding in its second year is a clear indication that such industry-university collaborations are promising for the future of higher education and health care. We are thrilled to work alongside Kindred on this project."
Transitional care focuses on interdisciplinary care delivery to medically-complex patients as they transition between different care settings. The fellow will interact with the full spectrum of Kindred's business, including meetings, conferences, development seminars, and participation in policy and procedure development.  Specific goals for the program are centered on developing skills in executive management, leadership, transitional care pharmacy practice, networking and applied research.
This year's fellows are Tyler Stewart, a graduate of the UK College of Pharmacy, and Margaret Sidebottom, a graduate of the Ohio State University College of Pharmacy. 
While primarily based in Kindred's support center in Louisville, the fellows will work closely with the College of Pharmacy's Institute for Pharmaceutical Outcomes and Policy (IPOP) on applied research projects focused on transitional care outcomes. IPOP activities include design and implementation of applied research projects, preparation of manuscripts, research reports, research presentations, and analysis of outcome data.