Kentucky Proud Evenings Offers Lineup to Nourish Souls With Good Books and Food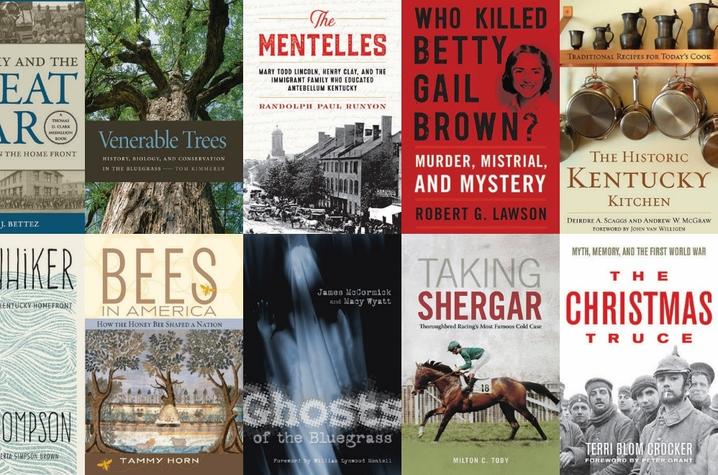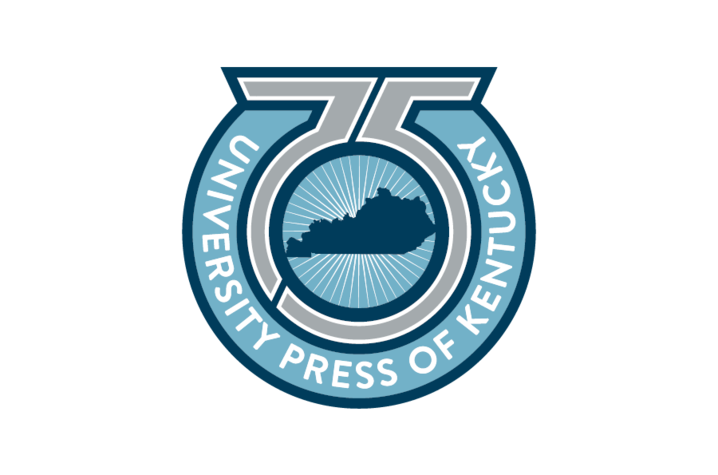 LEXINGTON, Ky. (March 23, 2018) — The University Press of Kentucky is celebrating its 75th anniversary with company. The Fayette County Cooperative Extension of the University of Kentucky College of Agriculture, Food and Environment has partnered with the press on Kentucky Proud Evenings, a series of monthly author talks.
These events will start 6 p.m., at the Fayette County Extension Office, located at 1140 Harry Sykes Way in Lexington. Plate it Up! Kentucky Proud food samples will be available for those attending. Reserve your spot at a talk by calling the Fayette County Extension Office at 859-257-5582. Copies of the book being discussed will be available for sale at the events.
Tuesday, March 27
David J. Bettez, "Kentucky and the Great War: World War I on the Home Front"
Bettez, former director of UK's Office of International Affairs, provides the first comprehensive analysis of the impact of the Great War on Bluegrass society, politics, economy and culture, contextualizing the state's involvement within the national experience.
Thursday, April 26
Tom Kimmerer, "Venerable Trees: History, Biology, and Conservation in the Bluegrass"
Featuring more than 100 color photographs, this beautifully illustrated book, by a former UK faculty member and chief scientist of local nonprofit, presents a natural history and offers guidelines for conserving trees that predate European settlement.
Wednesday, May 16
Randolph Paul Runyon, "The Mentelles: Mary Todd Lincoln, Henry Clay, and the Immigrant Family Who Educated Antebellum Kentucky"
Runyon presents a joint biography of Augustus Waldemar and Charlotte Victoire Mentelle, immigrants from France who settled in Lexington in 1798 and opened a school that attracted students including future first lady, Mary Todd.
Monday, June 25
Robert G. Lawson, "Who Killed Betty Gail Brown? Murder, Mistrial, and Mystery"
Lawson, a defense attorney for the only person ever charged with the crime and UK professor emeritus of law, recounts the famous cold case of 19-year-old Transylvania University student Betty Gail Brown, who on Oct. 27, 1961, was found in her car on the Transy campus strangled to death with her own brassiere.
Monday, July 23
Deirdre Scaggs, "The Historic Kentucky Kitchen: Traditional Recipes for Today's Cook"
More than 100 hundred dishes from 19th- and 20th-century Kentucky cooks collected from handwritten books, diaries, scrapbook clippings and out-of-print cookbooks from the UK Special Collections Research Center are provided in this book from the interim dean of UK Libraries.
Monday, Aug. 13
Bob Thompson, "Hitchhiker: Stories from the Kentucky Homefront"
Thompson offers readers homegrown tales that interweave ghosts of the past with real and imagined worlds and range from growing up in Western Kentucky to following the footsteps of Earnest Hemingway and the Lost Generation across Europe.
Wednesday, Sept. 12
Tammy Horn Potter, "Beeconomy: What Women and Bees teach us about Local Trade and Global Markets"
Kentucky State Apiarist Horn Potter examines bees as a powerful symbol, a source of income and a metaphor for America's place at the center of global advances in information and technology.
Monday, Oct. 29
Macy Wyatt, "Ghosts of the Bluegrass"
Including documenting a building on the UK campus where Adolph Rupp is said to have conversed with deceased biology professor William Funkhouser, this volume contains chapters on haunted places, poltergeists and more.
Wednesday, Nov. 14
Milton C. Toby, "Taking Shergar: Thoroughbred Racing's Most Famous Cold Case"
Award-winning author Milton Toby tells the infamous story of the theft of the renowned Irish thoroughbred stallion, Shergar, through conspiracy theories, possible suspects and other details from the unsolved case.
Thursday, Dec. 6
Terri Blom Crocker, "The Christmas Truce: Myth, Memory, and the First World War"
This work by Crocker, a part-time history instructor and senior paralegal for investigations in the Office of Legal Counsel at UK, analyzes and contextualizes the historiography and memory of the 1914 Christmas Truce, which consisted of a series of unofficial ceasefires on Christmas Eve during World War I between British and German troops.
These events will be a great opportunity to learn more about the amazing works that will be discussed while attendees enjoy the local food samples that will be provided. No preparation, reading ahead or money is required to discover more about the many and various topics covered in these books and talks, only curiosity and the desire to go. These monthly author talks are a fun and enriching way to spend an evening that you will not want to miss.