ROTC Vigil to Remember the Fallen of 9/11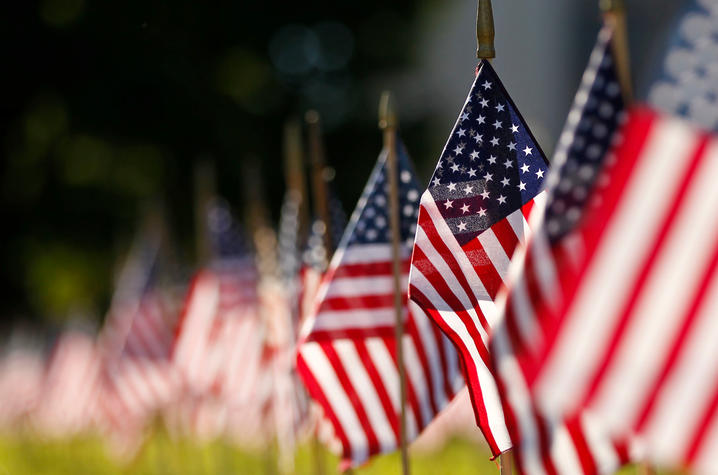 LEXINGTON, Ky.  (Sept. 11, 2019) — On this 18th anniversary of 9/11, the University of Kentucky Army ROTC and Air Force ROTC programs are remembering those who died in the tragic terrorist attacks that rocked the nation. 
Capt. Adam Crawford, assistant professor of military science at UK, says UK ROTC cadets will continue the tradition of dressing in uniform and placing small flags in memory of each of the nearly 3,000 victims of 9/11 on the front lawn of UK's Main Building facing South Limestone. From a podium, cadets will also read the name of each victim throughout the day. They will begin reading the names at 8:46 a.m., when the first attack occurred.
A large flag has also been erected, and a cadet will continually march in front of the flag carrying a replica rifle until all names have been read.
 At the conclusion of the vigil, the ROTC program will gather near the flag pole and Lt. Col. Kyle Yates will say a few words as the flag is brought down. 
Students and community members are welcome to observe and take photos, organizers just ask they do not disturb the cadets reading the names or performing guard duty.