Woodland Avenue Pedestrian and Bicycle Improvements Underway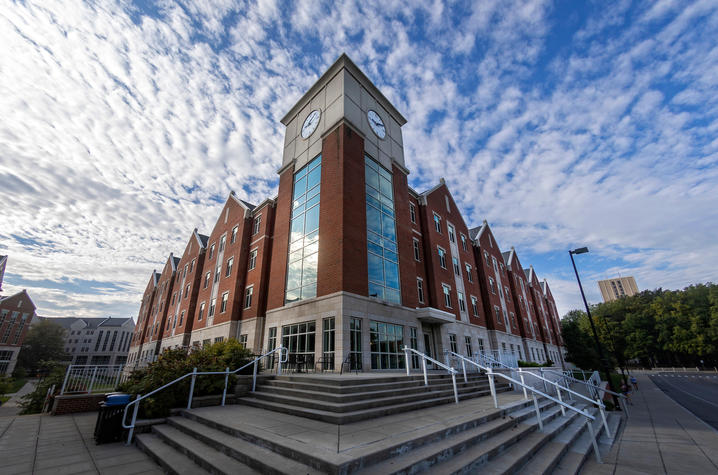 LEXINGTON, Ky. (Oct. 23, 2018) — Last weekend, work began on Woodland Avenue to improve pedestrian and bicycle safety and add much needed short-term parking in front of University of Kentucky's Chellgren Hall and Woodland Glen 2. The first phase of this project includes restriping Woodland Avenue between Hilltop and Columbia, relocating the mid-block crossing slightly to the south, creating a pedestrian bump-out and adding short-term on-street parking.
The new road layout shortens the distance pedestrians need to walk exposed to traffic, while the bump-out will allow pedestrians to be more visible to traffic and have a better line of sight before crossing Woodland Avenue. The addition of 20-minute on-street metered parking along the east side of Woodland Avenue will provide much needed short-term loading and unloading space for residents of Woodland Glen and their guests. The addition of on-street parking will also eliminate the need for vehicles to illegally park in the Woodland Avenue bicycle lanes, a common issue that has safety consequences for bicyclists traveling in the area.
The second phase of this project is slated for 2019 and will include the addition of a raised crosswalk, similar to the pedestrian crossings on University Drive between Lewis and Johnson Halls as well as new connector sidewalks on the west side of Woodland Avenue leading toward William T. Young Library.
This work is being funded by Transportation Services with support from the Pedestrian Advisory Committee and approval of Lexington-Fayette Urban County Government. More information on Transportation Services can be found here.