Celebrities Announced for 29th Barnstable Brown Kentucky Derby Eve Gala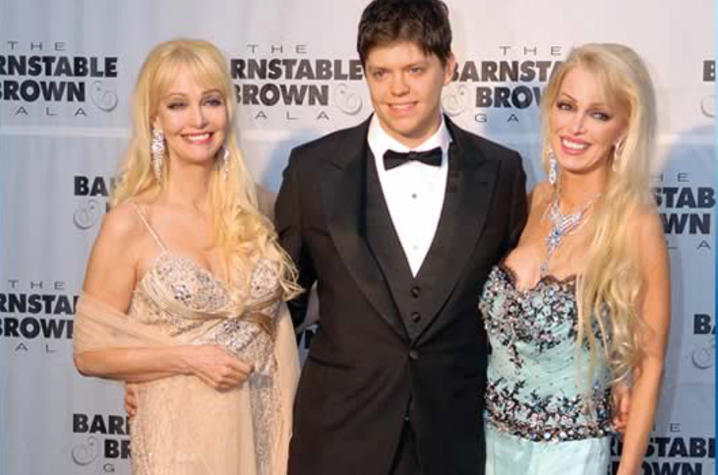 LOUISVILLE, Ky. (April 26, 2017) – The Barnstable Brown Kentucky Derby Eve Gala, internationally recognized as the "premier" Kentucky Derby gala, and counted among the "Ten Best Parties in the World" by Condé Nast, has announced the celebrity lineup for its 29th annual gala being held Friday, May 5 in Louisville.
The star-studded bash is held at the home of Patricia Barnstable Brown, who co-hosts the event with her twin sister Priscilla Barnstable. The celebrity packed gala benefits the Barnstable Brown Diabetes and Obesity Research Center at the University of Kentucky with approximately $13 million donated to UK over the past 10 years.
This year's guests will include:
Tom Brady
Kid Rock
Tracy Morgan
Katie Couric
Larry David
Kacey Musgraves
Aaron Rodgers 
Sammy Hagar
Richie Sambora
Harry Connick Jr.
Brian McKnight
Maren Morris (Grammy winning country artist)
Rob Gronkowski (New England Patriots)
Kix Brooks (Brooks & Dunn) 
Justin Hartley (This is Us)
Boyz II Men
Rickie Fowler (PGA Tour golfer)
Brooks Koepka (PGA Tour golfer)
Justin Thomas (PGA Tour golfer)
Jimmy Walker (PGA Tour golfer)
Johnny Gill
Montgomery Gentry
Orianthi
Stephen Amell
Josh Henderson
Travis Tritt
Terri Clark
Cam (Grammy nominated country music artist)
Clay Walker
Giada De Laurentiis
Chrishell Stause
Lynyrd Skynyrd's Rickey Medlocke
Jordan Smith (The Voice)
Taylor Dayne
Joey Fatone
Bode Miller
Mary Wilson
Randall Cobb (Green Bay Packers)
Jay Gruden (NFL head coach)
Wes Welker (former All-Pro NFL player)
Matt Cassel (Tennessee Titans)
Mike Vrabel (Houston Texans)
Larry Izzo (Houston Texans)
Rob O'Neill (Decorated U.S. Navy Seal)
Larry Birkhead
Justin Cornwell (Training Day)