'He has never stopped fighting for me' — the legacy of innovative diabetes care at Barnstable Brown
Video produced by Jason Parmer/Dapper. To view captions for this video, push play and click on the CC icon in the bottom right hand corner of the screen. If using a mobile device, click on the "thought bubble" in the same area.
LEXINGTON, Ky. (Nov. 21, 2023) — "Just like any other parent who out of nowhere their child is suddenly ill, it pretty much takes your breath away. It is not something you know how to fix," remembers Cindy Farmer. 
At just 11 years old, Cindy and Mike Farmer's daughter, Leslie, was diagnosed with diabetes. 
"I didn't know what diabetes meant," said Leslie. "I thought I'd never be able to eat sweets again, 'I won't be able to be physically active … I wanted to be a cheerleader, and that I won't be able to have kids,' I was 11 years old and that is what I was thinking — I will never get to have kids, I'm not going to be normal anymore."
As Leslie and her family began navigating this new journey, they relied on UK HealthCare's Barnstable Brown Diabetes Center for guidance along each step. In fact, Leslie's doctor from the very beginning is still her doctor today.
"I've now known Leslie for about 20 years. It is a great honor and privilege to be able to participate in these patients' lives and to see them grow up to be successful and healthy," said Jackson Smith, M.D., chief of the Division of Pediatric Endocrinology at UK HealthCare.
Leslie remembers during her early care having to do three shots a day and checking her blood sugar a minimum of four times a day with finger sticks.  
"During those first couple of years, test strips were not covered by insurance," said Cindy. "They were expensive. It was half of our house payment, and it is not like you can go without them … you have to have them."
That is one of the many reasons Smith is thankful for the immense changes he has seen in the field throughout his 40-year career. UK HealthCare's Barnstable Brown Diabetes Center has been at the forefront of many of the advancements and the center continues its dedication to providing their patients with the best care, education and support available.
"A hundred years ago, before the discovery of insulin, Type 1 diabetes was a death sentence," said Simon Fisher, M.D., Ph.D., acting director of the Barnstable Brown Diabetes Center. "Our center is probably best known for its clinical enterprise, but we are so much more than that. From the basic science all the way through to clinical trials and clinical interventions, as well as implementation science." 
When patients like Leslie come to the Barnstable Brown Diabetes Center, they receive the most up-to-date information and technology. "Because of all this research done here, I have two devices that work together and allow me to live a basically normal life as if I didn't have diabetes," Leslie said. 
Leslie remembers growing up and longing to one day be a wife and a mom. "That was what I wanted for my life," she said. But her mom says that chapter certainly brought mixed emotions.
"It is a happy moment to say, 'I'm going to have a baby,'" Cindy said. "But I was scared to death because I knew it was going to be risky."
Leslie was considered high risk because of her diabetes, and the team at Barnstable Brown took care of her throughout the entire pregnancy.
"Every fear I had was put to ease. So, when my son was born, being able to achieve that and have this beautiful kid, he is the best thing I have ever done and ever will do," said Leslie. "I now know what my parents felt when this monumental thing happened in my life and their life." 
It is thanks to the generosity of people like the Barnstable Brown family that the center can provide world-class care for patients and their families. "There is a commitment to diabetes research and a commitment to taking care of people with diabetes," said Fisher. "Because of this research, because of these innovations, treating people with diabetes is so much better than it ever has been."
"What I am most grateful for is that I still have my daughter, I have an amazing grandson. The reason we can be thankful for that is because of the care she's gotten," said Cindy. 
Leslie, who serves countless other children and families as a principal in Madison County, now knows that a diabetes diagnosis does not mean the end of life as you know it as long as you take care of yourself and have a team of support. 
"My care has been so good my whole life because I've been here with people who have known me forever. If it weren't for Barnstable Brown, I don't know where I would go," said Leslie. "Dr. Smith has been here from day one. All he has ever wanted is for diabetes to go away. So he has never stopped fighting for me and I'm sure thousands of others." 
*****
UK HealthCare's Barnstable Brown Diabetes Center was established in 2008 by twin sisters Patricia Barnstable Brown and Priscilla Barnstable along with their late mother, Wilma. Together, they pledged the initial funding to support the center in memory of Patricia Barnstable Brown's husband, David, who passed away in 2003 from complications of diabetes. Since the center's creation the family has been committed to helping with efforts to combat a disease that disproportionately impacts Kentuckians.
More than 440,000 adults in Kentucky have diabetes. That's 12.9% of the Commonwealth's population of people ages 18 and older. Only six other states have a higher diabetes prevalence rate. More than 280,000 people, or 10% of Kentucky adults, have been diagnosed with prediabetes, but many more people may be unaware that they have it, as only 60% of adults undergo a diabetes or prediabetes screening.
Through fundraising events such as the family's annual Derby Eve Gala, which attracts celebrities from around the world to the Barnstable Brown family home in Louisville, the family has donated $17 million plus for research and patient care at the diabetes and endocrinology center.
The number of patients seen at UK HealthCare's Barnstable Brown Diabetes Center has doubled in the past five years, with more than 22,000 Kentuckians receiving specialized medical care at the center during this past year alone.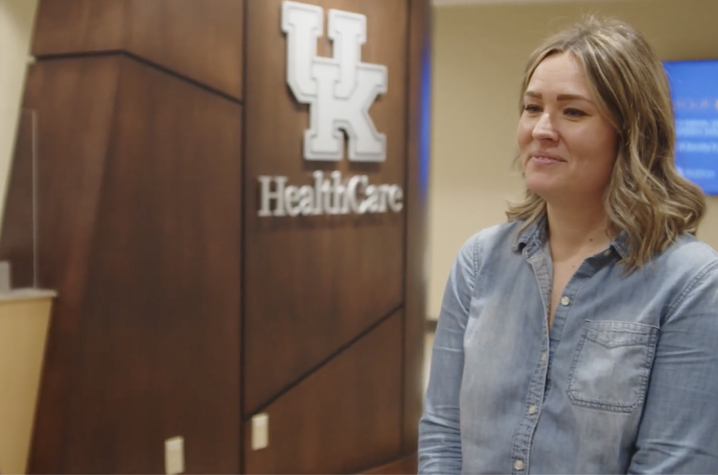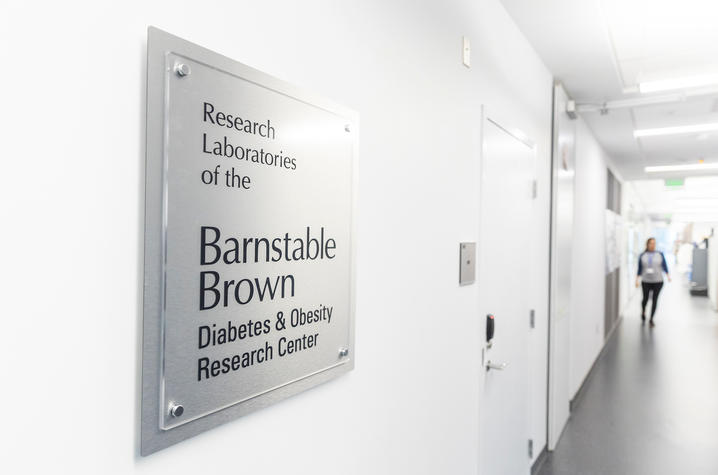 UK HealthCare is the hospitals and clinics of the University of Kentucky. But it is so much more. It is more than 10,000 dedicated health care professionals committed to providing advanced subspecialty care for the most critically injured and ill patients from the Commonwealth and beyond. It also is the home of the state's only National Cancer Institute (NCI)-designated cancer center, a Level IV Neonatal Intensive Care Unit that cares for the tiniest and sickest newborns, the region's only Level 1 trauma center and Kentucky's top hospital ranked by U.S. News & World Report.  
As an academic research institution, we are continuously pursuing the next generation of cures, treatments, protocols and policies. Our discoveries have the potential to change what's medically possible within our lifetimes. Our educators and thought leaders are transforming the health care landscape as our six health professions colleges teach the next generation of doctors, nurses, pharmacists and other health care professionals, spreading the highest standards of care. UK HealthCare is the power of advanced medicine committed to creating a healthier Kentucky, now and for generations to come.