Med Students Teach Kids Healthy Habits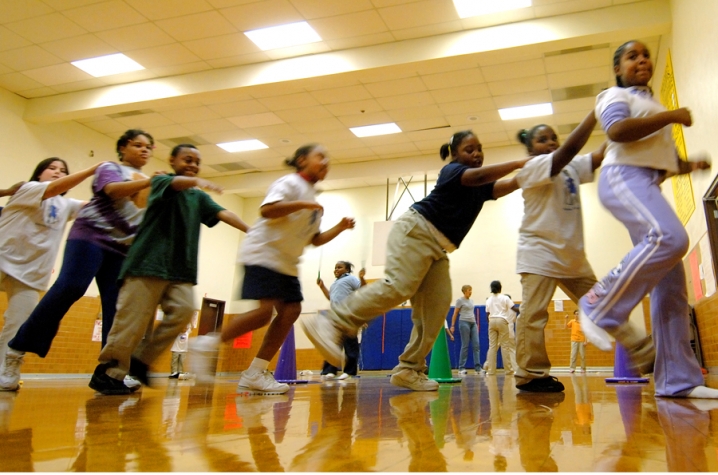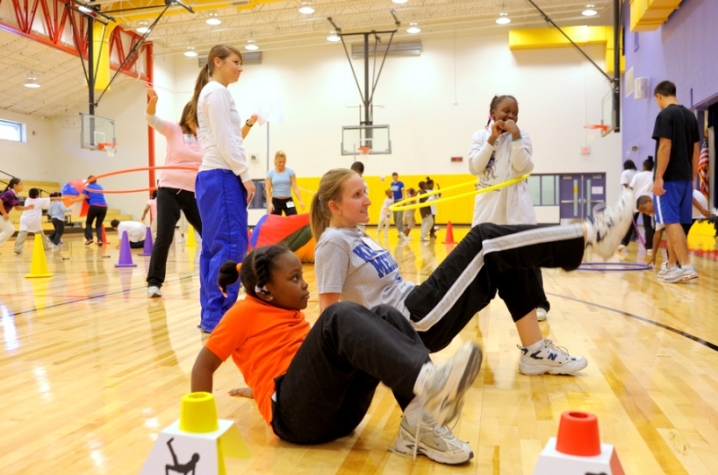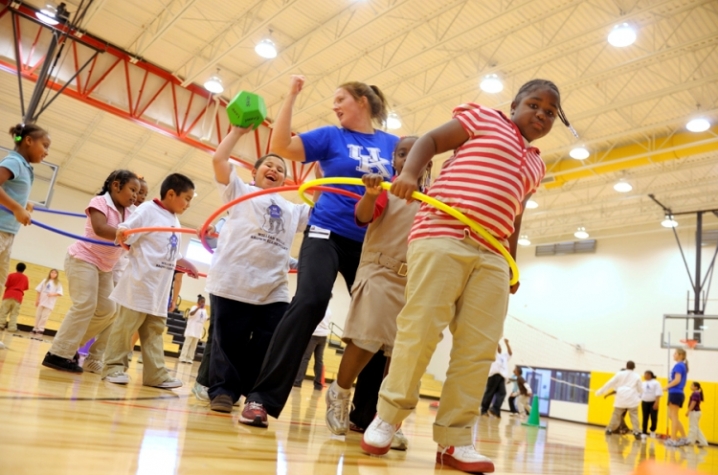 [IMAGE1] As UK medical students learn from professors and clinical work experiences, they also demonstrate a passion for sharing healthy lifestyle information with others. Between classes, rotations and studying, a group of medical students mentor children in the UK Jumpin' Jaguars program.
Named after the mascot at the elementary school where it began four years ago, UK Jumpin' Jaguars targets elementary-aged children who are overweight or at a high risk for obesity. This program is now based at William Wells Brown Elementary in Lexington. 
All 48 volunteers, primarily first- and second-year medical students, were selected through an application process. These volunteers will work with participants every Tuesday and Thursday to teach and encourage healthy, active lifestyles.
Students from the UK colleges of Nursing and Public Health will serve as coaches and volunteers. In particular, nursing students will host nutrition lessons with the students and create a monthly newsletter to send home to parents.
"Volunteers build strong relationships with the members in their groups," said Mark Broering, second-year medical student and intern for the program. "Being a mentor will also give the participants someone to talk to about any other problems or struggles occurring in their everyday lives."
[IMAGE2]
Students who qualify for the program will attend a kick-off event with their parents this evening. Representatives of the Lexington-Fayette County Health Department, the YMCA, Community Trust Bank, volunteers from the colleges of Nursing and Agriculture, UK cheerleaders and athletes, and other local leaders will be in attendance.
Throughout the evening, parents will learn more about the program, be invited to participate in a health fair, including blood pressure checks, and have the opportunity to sign up for one-year, free membership to the YMCA. Throughout the year the participants' families will receive monthly newsletters, complete parent surveys and participate in the WeCan! Program, which is a class for parents to teach them how to cook healthy meals.
"The kids love to come to the UK Jumpin' Jaguars sessions, which are hopefully instilling in them common ways to exercise and healthy eating habits. It is such a wonderful experience to see these kids transform throughout the year as we develop bonds with them, and as they begin to understand what the program is all about," said Sarah Borders, second-year medical student and intern for the program.
A new aspect of the program includes a new research component, funded by the National Institutes of Health.
"The research will enable us to measure the difference UK Jumpin' Jaguars is making in the health of the children who participate, and we hope it will encourage the development of similar community-based programs across the country," said Dr. Jay Perman, dean of the UK College of Medicine and vice president for clinical affairs.
 [IMAGE3]
Research data is collected on the children's body mass index, parents' opinions on the program, and the level of activity and participation. Beginning this year, the medical students will also evaluate how well participants understand the nutritional education and their performance on the President's Physical Fitness Testing.
"The main goal [of this program] is for the children to have a positive experience and learn more about physical activity and nutrition in a fun, supportive environment. Furthermore, we want their parents to feel good about the program and to know that it instills positive changes in their children, which can in turn extend to the entire family," said Dr. Stephanie Rose, assistant professor, Internal Medicine.
This program has become a community effort and collaboration, with partnerships from UK colleges of Agriculture, Education, Nursing, and Public Health; the Lexington-Fayette County Health Department; YMCA of Central Kentucky; Community Trust Bank; Farmer's Market; Wal-Mart Neighborhood Markets; and Fayette County Public Schools.