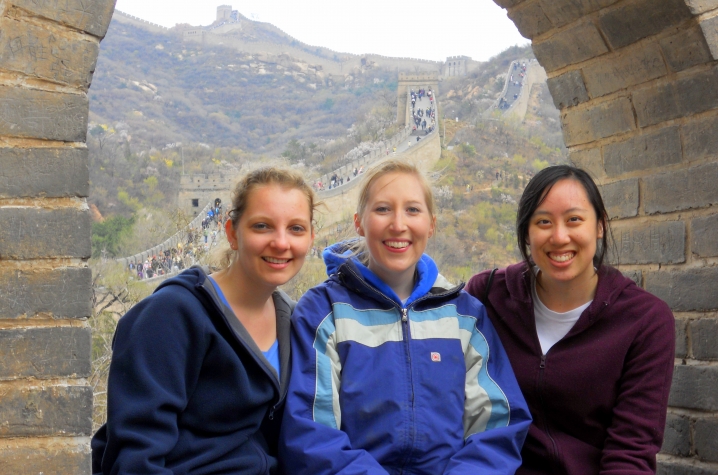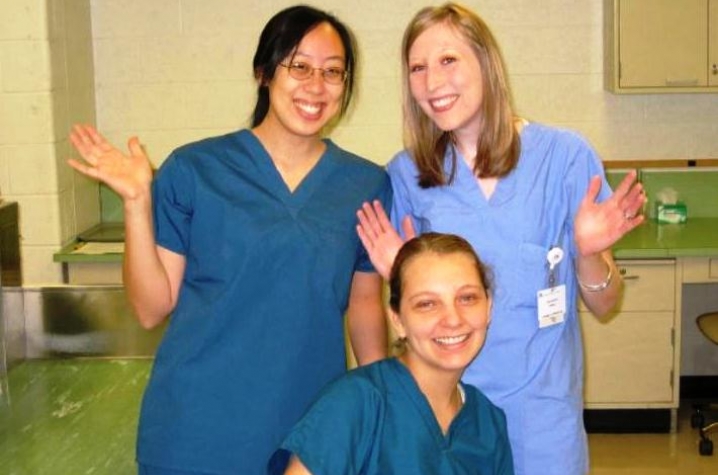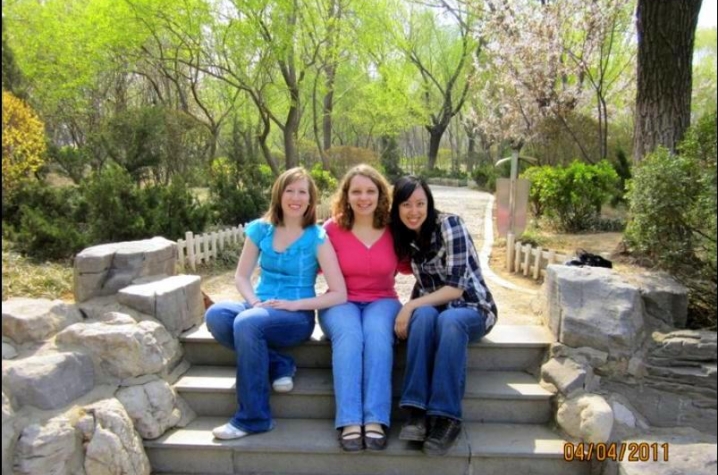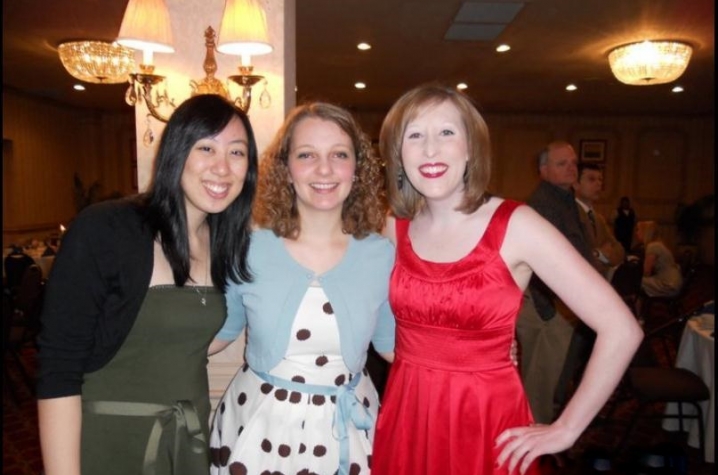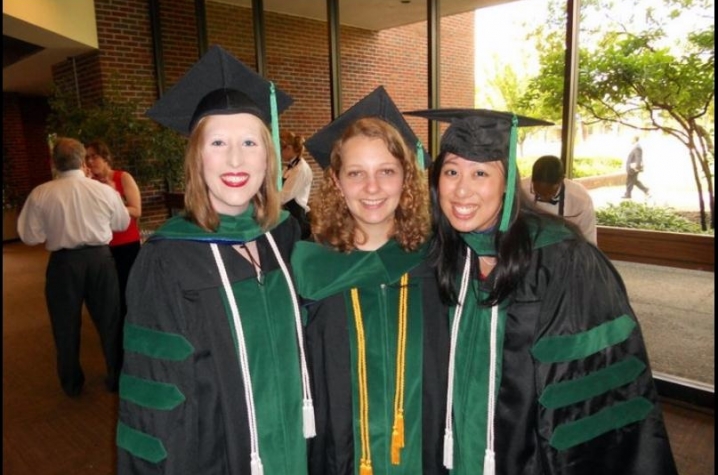 LEXINGTON, Ky. (June 27, 2011) — For Dr. Allie Dailey and Dr. Megan Song, they had no idea while living on the same hall during the Kentucky Governor Scholar's Program that they would begin a friendship that would change their lives forever, eventually, after meeting Dr. Marlena Mattingly, taking them halfway across the world.
Known by most as "The Trio," they bonded during the UK College of Medicine Orientation their first day of medical school. They quickly realized that they had many common interests, and decided to join the Christian Medical and Dental Association (CMDA) student organization together. Throughout their medical school career they also danced in the Rhythm and Bones Troupe, a UK College of Medicine student dance organization, and planned an eight-day mission's opportunity, Entreat, for medical, dental, nursing, and undergraduate students in downtown Lexington to serve the poor and elderly.
[IMAGE2]
"We have become like sisters, and were divinely placed in the same row of seats during orientation," Dr. Megan Song said. "We came to pursue similar passions and had overlapping interests, complemented each other in personalities and gifts, lived life together with willingness to grow with each other through our strengths and weaknesses, and encouraged one another with accountability and grace."
In their second year of medical school, they joined the student leadership team of CMDA.
"As second-year medical students we made it our common goal to not only support one another, but to be an example for other medical and dental students who came after us," Dr. Allie Dailey said. "Medical school can be a grueling time of endless studying and long hours, constant demands, and continuous trials. Many people find themselves lonely at times. Together, we supported and encouraged one another, made time for friendship and faith, and pushed each other to maintain balance and our priorities."
Realizing they shared a passion for international medical missions, they gravitated toward the International Medicine Elective offered through the Family and Community Medicine Department and chose to study in China during their fourth year of medical school.
[IMAGE4]
One week before they left, they learned that they had matched to three different residency programs and would be moving very far from one another. However, they took full advantage of the opportunity they had to take this last adventure together. Living for four weeks in a foreign country and not speaking the language allowed them to grow even closer together and learn more about each other.
"I particularly signed up to go to China because I wanted to learn more about my heritage and the ways Chinese culture is embedded in the practice of medicine - both Chinese and Western medicine," Dr. Song said. "I absolutely enjoyed having the opportunity to share my culture and learn about it with them."
While in China they were introduced to acupuncture, moxibustion, and tui na (which is similar to massage therapy). In Beijing they climbed the Great Wall of China and visited the Summer Palace.
[IMAGE3]
"I can't even begin to describe everything I learned in China - about the Chinese people, the amazing history and culture, traditional Chinese medicine, and even my two best friends and myself," Dr. Marlena Mattingly said. "We each love dancing and all wanted to learn tai chi, so in return for the Chinese medical students teaching us tai chi, we taught them to swing dance. We became friends with our interpreters in Jinan and were introduced to Chinese culture and medicine."
As they prepare to begin their residency programs, it seems only fitting that their programs are intertwined as Dr. Mattingly takes care of the women and delivering babies in Obstetrics & Gynecology, whom will then be handled by Dr. Song (a future pediatrician), and Dr. Dailey will be near them both surgically treating patients as a pediatric surgeon.
[IMAGE5]
Song's pediatric residency is at Baylor College of Medicine in Houston, Tex., Dr. Mattingly will be in the OB-GYN residency at Indiana University, and Dailey will be in a general surgery residency at Southern Illinois University with the plan to pursue a fellowship in pediatric surgery. At the UK College of Medicine Graduation this past May, Dr. Dailey received the Leonard Tow Humanism in Medicine student award from the Arnold P. Gold Foundation, the Andrew R. Pullito Award for excellence in academics, clinical care, leadership, and teaching while pursuing a career in surgery, and the Endocrine Society Award for outstanding achievement in endocrinology; Dr. Mattingly received the D. Kay Clawson Award for overall outstanding service to the college and the American Medical Women's Association Award awarded to women in the top 10 percent of their class; and Dr. Song won the award for Excellence in Pediatrics, and the Merck Manual Award awarded on the basis of high academic performance as well as service to her class and college.
[IMAGE6]
After their trip to China, and because of their heart and passion for international medical missions work, they hope to serve in Africa together during their time in residency.
"I believe that although the three of us are each moving to different parts of the country to pursue residency, this is not the end but only the beginning of our beautiful friendship," Dr. Dailey said. 
MEDIA CONTACT: Julie Meador, (859) 247-1754 ext. 256 or Julie.Meador@uky.edu