UK Plastic Surgery Faculty Named Top Surgeons in Lexington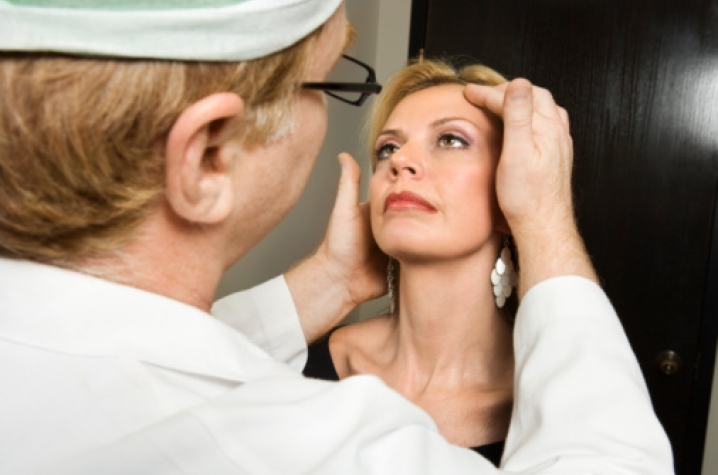 LEXINGTON, Ky. (May 11, 2011) — UK HealthCare's Plastic Surgery faculty have been selected as the top plastic surgeons in Lexington, Ky. by the International Association of Healthcare Professionals (IAHCP).
Drs. Henry C. Vasconez, Daniel H. Stewart, Brian D. Rinker, Lesley Wong and James Y. Liau will be spotlighted in the renowned publication, The Leading Physicians of the World. The UK Plastic Surgery faculty will join other highly accomplished international surgeons. In addition, a biography of each of the surgeons will appear in the publication in a section recognizing doctors of excellence.
"Plastic surgery at the University of Kentucky always strives to provide excellence in patient care, education and research," said Dr. Henry Vasconez, UK HealthCare's chief of Plastic Surgery and professor of surgery and pediatrics. "It is, however, nice to receive recognition for our efforts by organizations such as the IAHCP."
The University of Kentucky's Division of Plastic Surgery has fellowship-trained physicians in pediatrics who have vast experience treating children with a wide variety of plastic surgical issues at Kentucky Children's Hospital (KCH).  KCH has the only comprehensive craniofacial anomalies clinic in Kentucky, including the treatment of cleft lip, cleft palate, skull-shape deformities, ear-shape deformities, vascular and pigmented birthmarks and more.
The Plastic Surgery Division also has the only comprehensive, hand surgery service in the state that is available around-the-clock and capable of treating any traumatic, congenital, or inflammatory condition of the hand and upper extremity, including replantation. The team also specializes in post-mastectomy breast reconstruction, and is the only group in the region to offer a full range of surgical options, including microsurgical reconstruction.
IAHCP is designed to spotlight physicians that have demonstrated success and leadership in their profession, as well as to provide an opportunity for surgeons to network, collaborate, and share information with other medical professionals worldwide. Selection is unpaid and unsolicited and provides medical specialty information to patients seeking the best medical care possible.
MEDIA CONTACT:  Julie Meador, (859) 247-1754 ext. 256 or Julie.Meador@uky.edu