Wilson Appointed Interim Dean of the UK College of Medicine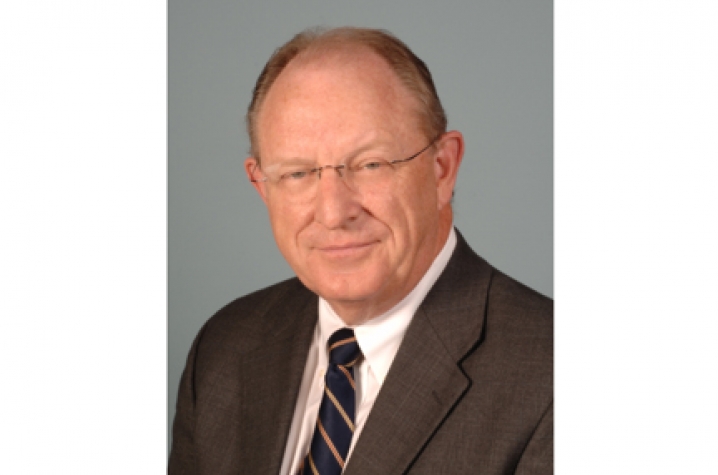 LEXINGTON, Ky. (April 20, 2010) — Dean Emeritus Dr. Emery Wilson has been appointed interim dean of the University of Kentucky College of Medicine.  The announcement was made April 19 by UK Provost Kumble R. Subbaswamy and  Dr. Michael Karpf, executive vice president for health affairs. 
Wilson will serve in the position while the University conducts a national search for a replacement for Dean Jay Perman who will be leaving UK at the end of this fiscal year to become president of the University of Maryland, Baltimore.  Pending approval by the UK Board of Trustees, Dr. Wilson's appointment will begin May 17, 2010, and last until the new dean assumes office, which is expected to be no later than June 30, 2011.
"First, I want to thank Dean Perman.  The College has continued to excel under his leadership and has never been stronger.  We will continue some of the projects he has started, and we will initiate some new programs,"  said Wilson, who currently serves as director of the Office of Health Research and Development for the college. "This year, the College of Medicine will celebrate its 50th anniversary, and we also have re-accreditation coming up. 
"In addition, we will be focusing on further strengthening our educational programs; starting regional medical school sites in Morehead and Murray; building clinical, translational and other research strengths; and further developing our clinical programs throughout Kentucky. I look forward to working with the faculty, staff and students in moving the College ahead." 
Wilson,  a graduate of Emory University and the UK College of Medicine, is an obstetrician, gynecologist and reproductive endocrinologist and performed Kentucky's first successful pregnancy by in vitro fertilization.
He served as dean of the UK College of Medicine for 17 years, placing him among the top three longest serving medical school deans in the country. In addition, he served on the executive council of the Association of American Medical Colleges and was chair of the Liaison Committee on Medical Education which is responsible for the accreditation of all medical schools in the U.S. and Canada.  Dr. Wilson is the author of more than 130 articles and abstracts and five books. Two of the books, "The Medical School Dean" co-edited with D. Kay Clawson, M.D., and "Pearls for Leaders of Academic Medicine," co-authored with Jay A. Perman, M.D., and D. Kay Clawson, M.D., are the only resources for improving leadership and management skills for medical school deans.