Men's Basketball Season Celebration Set for Tuesday at Rupp Arena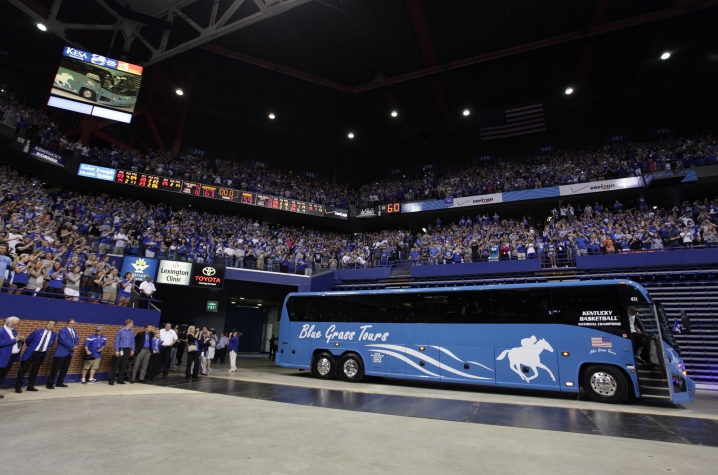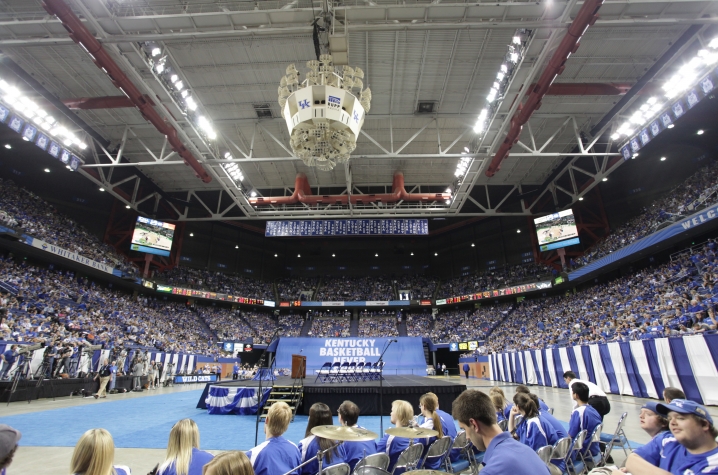 LEXINGTON, Ky. (April 7, 2014) ― The University of Kentucky men's basketball team will have a public celebration of the 2013-14 season Tuesday at Rupp Arena, immediately following the Wildcats' return from Texas.  The team is expected to land in Lexington around 2 p.m. tomorrow.
Details of the event include:
Tickets are free and will be distributed Tuesday beginning at 8 a.m. EDT at the Rupp Arena ticket office.
Fans wishing to acquire tickets may begin lining up at the Rupp ticket office immediately following the game. Security will be on-site to provide directions / assistance as fans arrive.
There is a limit of four tickets per person.
Persons must be at least age 14 to pick up tickets.
All tickets are reserved seats, no general admission.
Tickets are available only at the Rupp Arena ticket office and CANNOT be ordered online or over the telephone.
UK students with ID may request tickets in a special student section while supplies last. Students can receive one ticket in these special sections when their student ID is presented at the windows.
Children under the age of 2 do not need a ticket if the child sits on the lap of a parent.
Paid parking will be available in all lots of Rupp Arena at the usual rate of $15 per car.
Doors to Rupp Arena will open to the public at 1:30 p.m.
The team plane is expected to land at the Lexington airport at approximately 2 p.m.  The team will board a bus and travel to Rupp Arena. The event will begin when the team arrives.
For fans who would like to cheer the team bus along its way to Rupp, here is the route:
Man-o-War to Versailles Road
Right on Red Mile Road/Virginia Ave
For fans unable to attend at Rupp, the event also will be televised live on WKYT.