UK Ag's Mark Purschwitz Earns National Award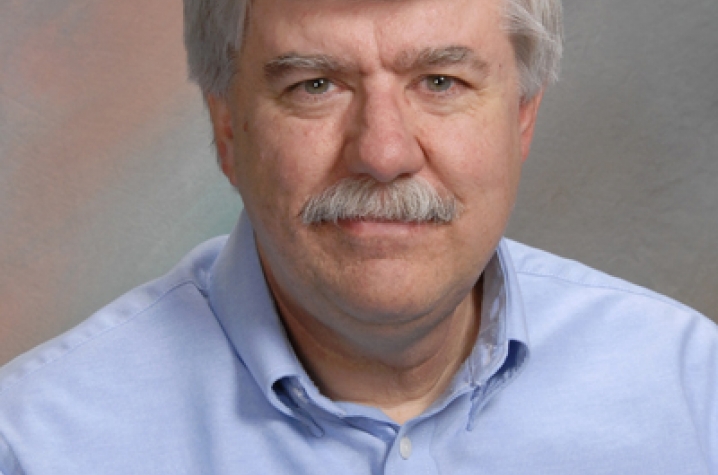 LEXINGTON, Ky. (Feb. 13, 2012) – A University of Kentucky College of Agriculture engineer is the 2012 recipient of the American Society of Agricultural and Biological Engineers SMV Technologies Ergonomics, Safety and Health award.
Mark Purschwitz is receiving the award for his long-time efforts in promoting the retrofitting of rollover protective structures on older tractors. He developed the only comprehensive guide to ROPS for agricultural tractors in North America, known as The Kentucky ROPS Guide, which is a searchable online database. Purschwitz is an extension professor in the college's Department of Biosystems and Agricultural Engineering and is also affiliated with the Southeast Center for Agricultural Health and Injury Prevention in the College of Public Health.
"This ASABE award means a great deal to me," Purschwitz said. "It shows the commitment of UK in conveying the importance of retrofitting ROPS on tractors."
The award is given annually to encourage and recognize outstanding contributions that advance agricultural and biological safety and health.  The contributions must either be in the form of notable performance, product innovation, program innovation, research, design education promotion, published literature and/or special actions that serve to advance agricultural and biological health and safety.
"The Biosystems and Agricultural Engineering Department is very proud to have Mark on our faculty," said Sue Nokes, department chair.  "He has distinguished our department by winning this highly prestigious national award."
Purschwitz came to UK in 2008 after spending four years as a tenured research scientist at the Marshfield Clinic Research Foundation in Wisconsin, where he conducted agricultural safety and health research. Prior to joining the staff in Marshfield, he spent 10 years on the faculty of Biological Systems Engineering at the University of Wisconsin-Madison, where he was a tenured associate professor and the extension agricultural safety and health specialist.; he also served for  three years on the faculty at Clemson University and has six years of experience on the headquarters staff of the American Society of Agricultural and Biological Engineers.
He has produced numerous peer-reviewed publications, technical articles, book chapters and extension materials. He developed the first farm safety video that specifically included African-American workers and another video intended to cover issues faced by women on dairy farms. He received the John S. Donald Short Course Teaching Award from the University of Wisconsin-Madison and has served as president of the National Institute for Farm Safety.