UK E Club Wants You to See Big Blue in Color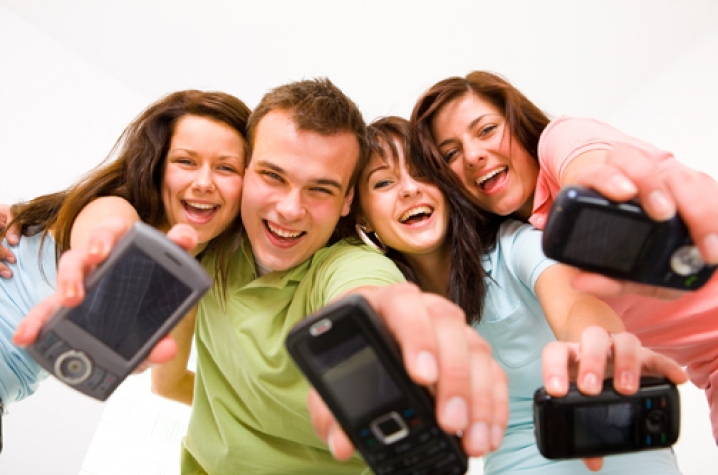 LEXINGTON, Ky. (April 1, 2011) − As president of the University of Kentucky E (Entrepreneurship) Club, it is Wes Brooks' job to support students who want to start new businesses. He also works to advance his own business concepts through the resources and tools employed by the club.
So when a national company began to get media attention for a location-based photo-sharing application similar to the one Brooks was working to develop, the student was more than interested. But, it is what Brooks did next that makes him unique.
Based in Palo Alto, Calif., Color™ is a free application for iPhones and Android smartphones that allows people in close proximity to capture and have real-time access to photos, videos and text simultaneously from multiple smartphones. Color™ allows users to share their images of an experience without the hassle of passing cameras around, emailing or uploading images and videos online.
Brooks, a materials science and engineering junior from Bowling Green, Ky., not only researched and tested the application with other members of the E Club after it launched on March 24, he reached out to its leadership with his own idea to promote the product by messaging them on Twitter.
Capitalizing on the popularity of March Madness and UK's performance in the NCAA tournament, the student pitched the idea of demonstrating the capabilities of the app on a large scale by testing it on the Big Blue Nation.
"I'm excited about this opportunity because the phenomenon that is Facebook was started at Harvard University, and they didn't have the final four nor the most passionate fans in the nation," said Brooks. "I know that this can be a success, and it is an amazing opportunity for UK students to build relationships with the creators of such a noteworthy and innovative piece of technology."
With the likelihood that UK basketball fans will come together to root for the Wildcats in their Final Four match-up with University of Connecticut on Saturday, April 2, Brooks pitched employing Color™ at various sites around Lexington known for big fan turnouts.
Inspired by Brooks' enthusiasm, the leadership at Color™ decided to take a chance on the UK's E Club president's idea for their new product. Members of the company's leadership will travel to Lexington this weekend to help execute a major demonstration of the application at several locations where fans are known to congregate during and after the NCAA games.
"We are happiest when we experience life together: not alone and days later online," said Bill Nguyen, Color's CEO, in a press release from the company.  "By creating Color, we made it possible to instantly capture, experience and share life with those around you without rigid Web concepts like 'friending.' We believe real social interactions are dynamic and evolve with time."
Color identifies nearby smartphones using advanced proximity algorithms. Every photo, video and text captured by each smartphone through Color is instantly shared with surrounding phones also using the Color app. There are no attachments, uploading or post-production work required.
Every photo and video captured using Color is stored on the Web for immediate access via the application without requiring massive amounts of storage space on your phone.  Users can scroll through days, weeks or even months, instantly using the app's intuitive touch interface. When an image is selected, users can see when it was originally captured for full contextual information, like who was involved, who saw it, and whatever conversation it sparked.
E Club is a partner with the Von Allmen Center for Entrepreneurship, part of the UK Office for Commercialization and Economic Development. The nexus for business development at UK, the center helps UK faculty, staff and students develop startup companies while providing ongoing support and services such as intellectual property and technology assessment, assistance with business plans and marketing strategies, and growth planning. The Von Allmen Center also connects entrepreneurs with local and state business resources, including Kentucky business incentives and financial programs.
For more information on UK E Club's demonstration of Color, contact Wes Brooks at eclub@uky.edu. 
MEDIA CONTACT: Whitney Hale, (859) 257-1754 ext. 229; Whitney.Hale@uky.edu