UK Pharmacy Student Lands Prestigious National Internship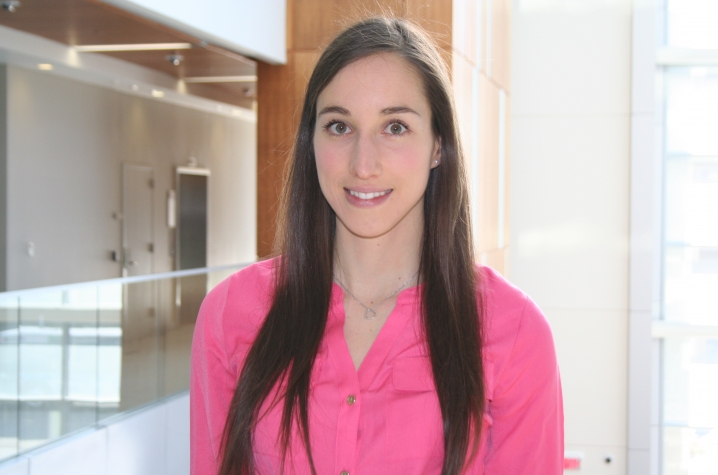 LEXINGTON, Ky. (June 3, 2014) — Caroline Beaulieu, a second-year Pharm.D. student from Rimouski, Quebec, has been named the American Society of Health-System Pharmacists (ASHP) summer intern. Only one student across the nation is selected for this program each year.
The ASHP summer internship is a 10-week training program for a Pharm.D. student, with one week conducted at the ASHP Summer Meeting and the remaining nine weeks being conducted at the ASHP Headquarters in Bethesda, Md.
A native of Canada, Beaulieu first arrived in the United States in August 2008 to play tennis for the University of Tulsa, in Oklahoma. After completing her undergraduate degree in biochemistry, she enrolled at the University of Kentucky College of Pharmacy.
The ASHP Summer Internship program is designed to provide a pharmacy student with "an opportunity to gain association experience in the specific areas of membership development and membership marketing at a national association headquarters."
The program also seeks to help the intern understand the importance associations provide to the profession, while grasping a better understanding the value of remaining engaged in local, state and national pharmacy organizations.